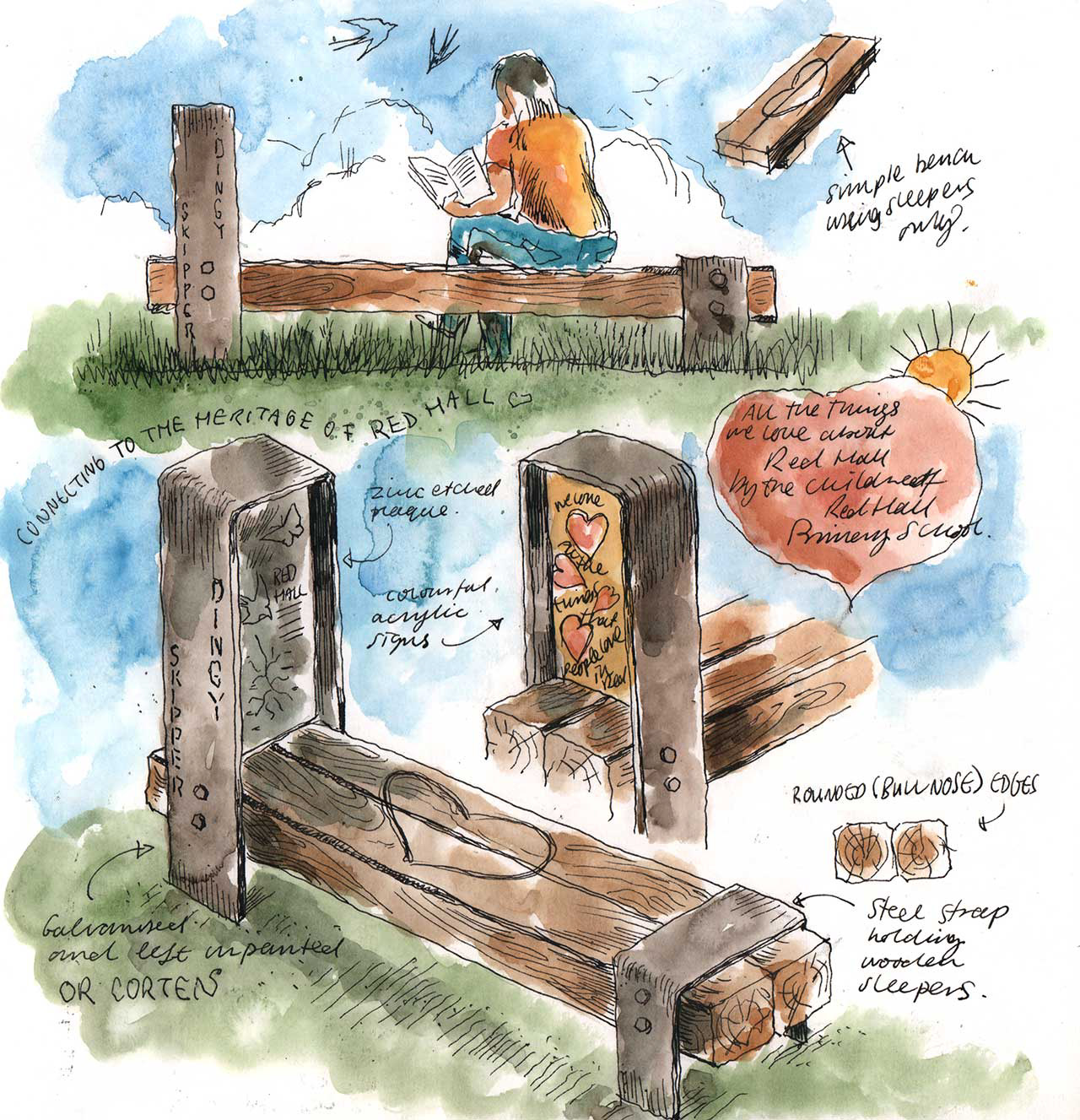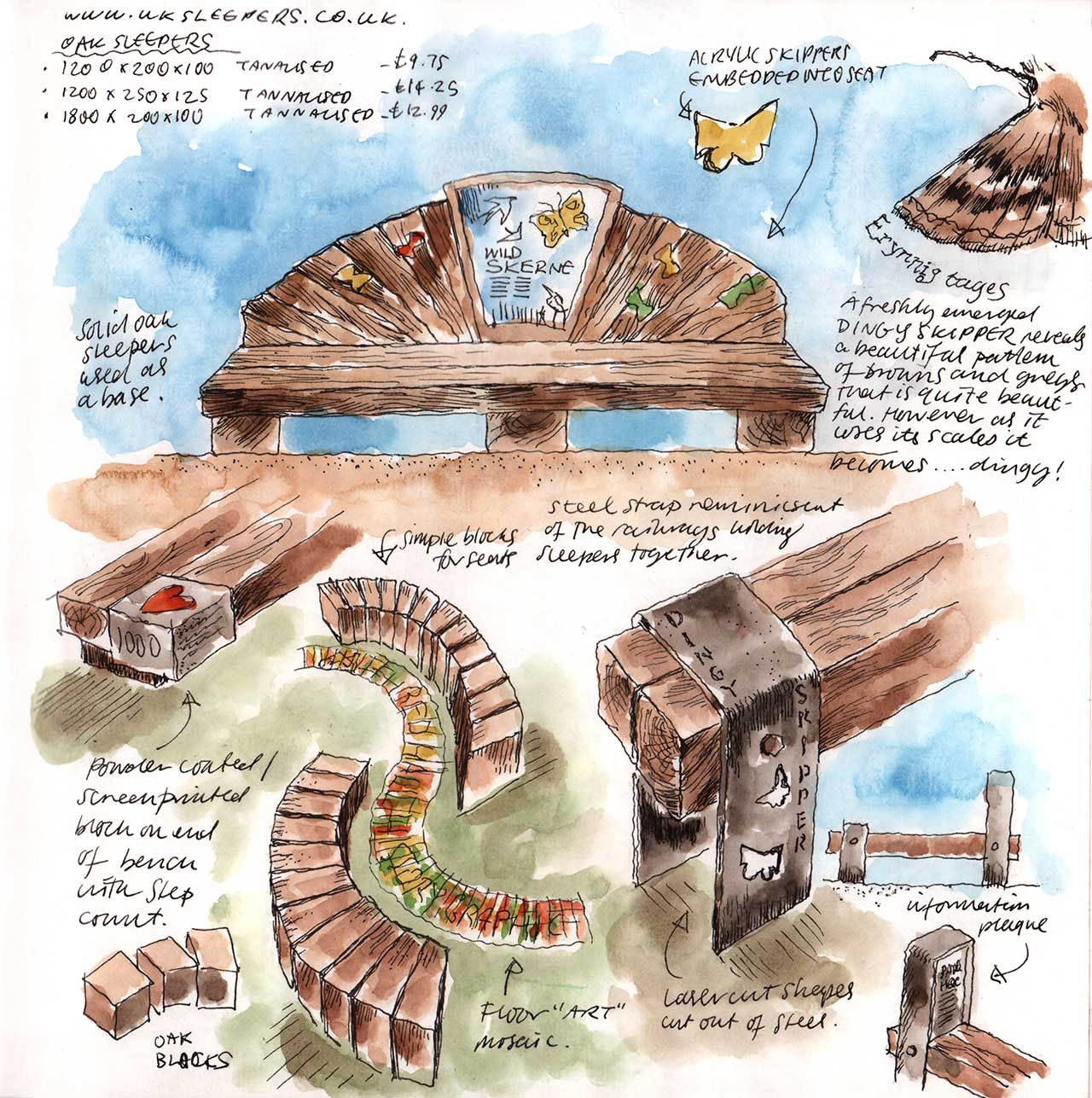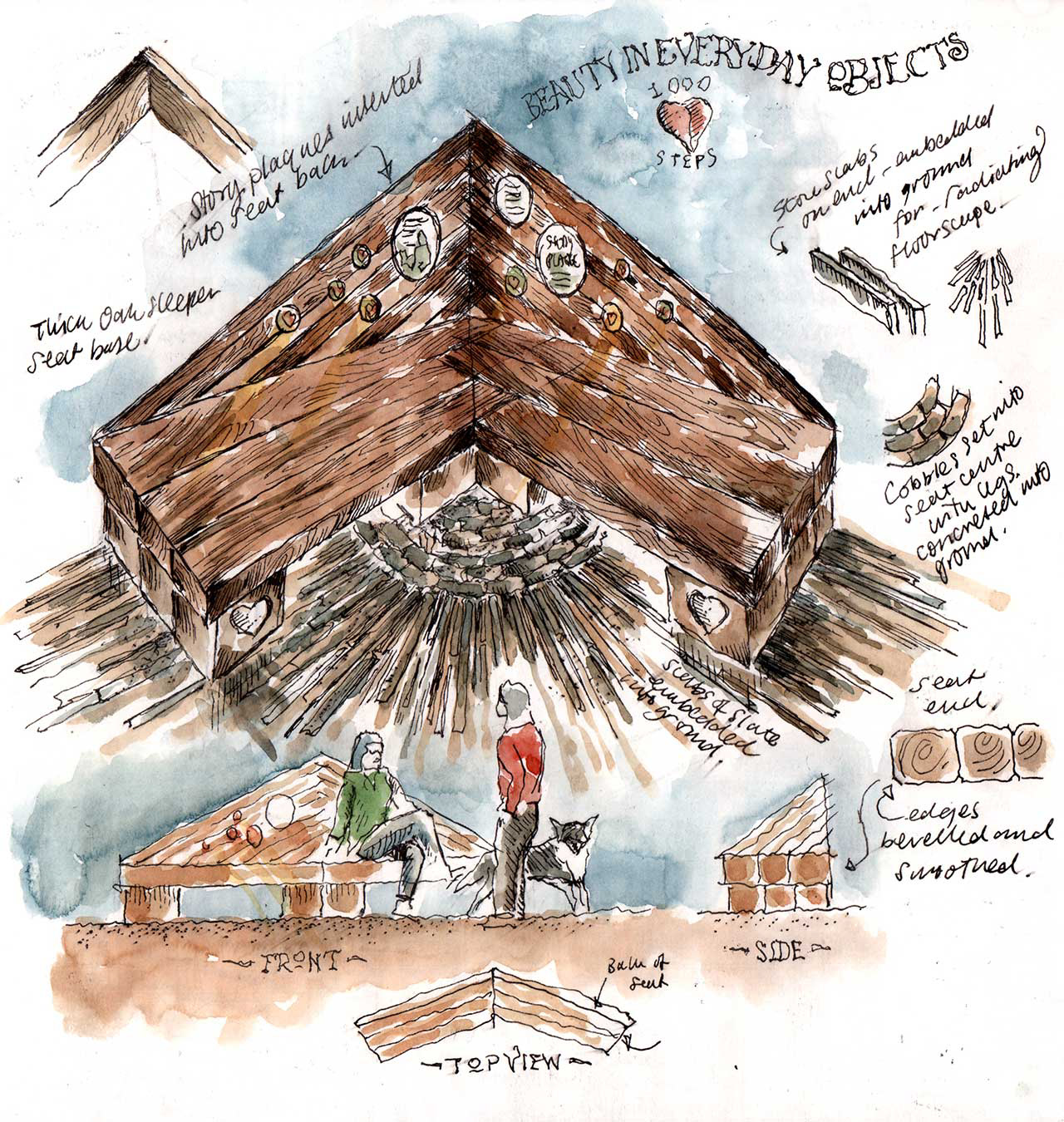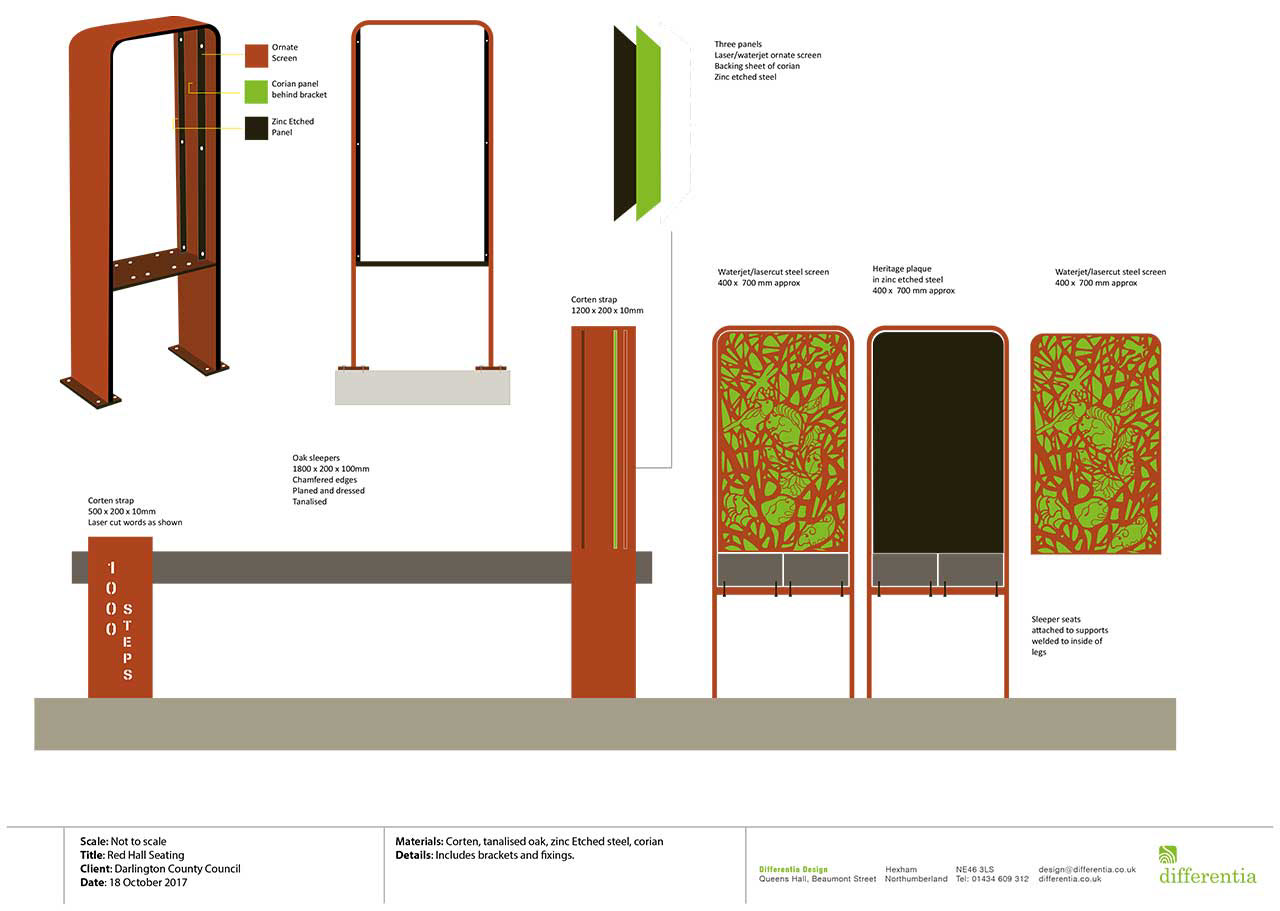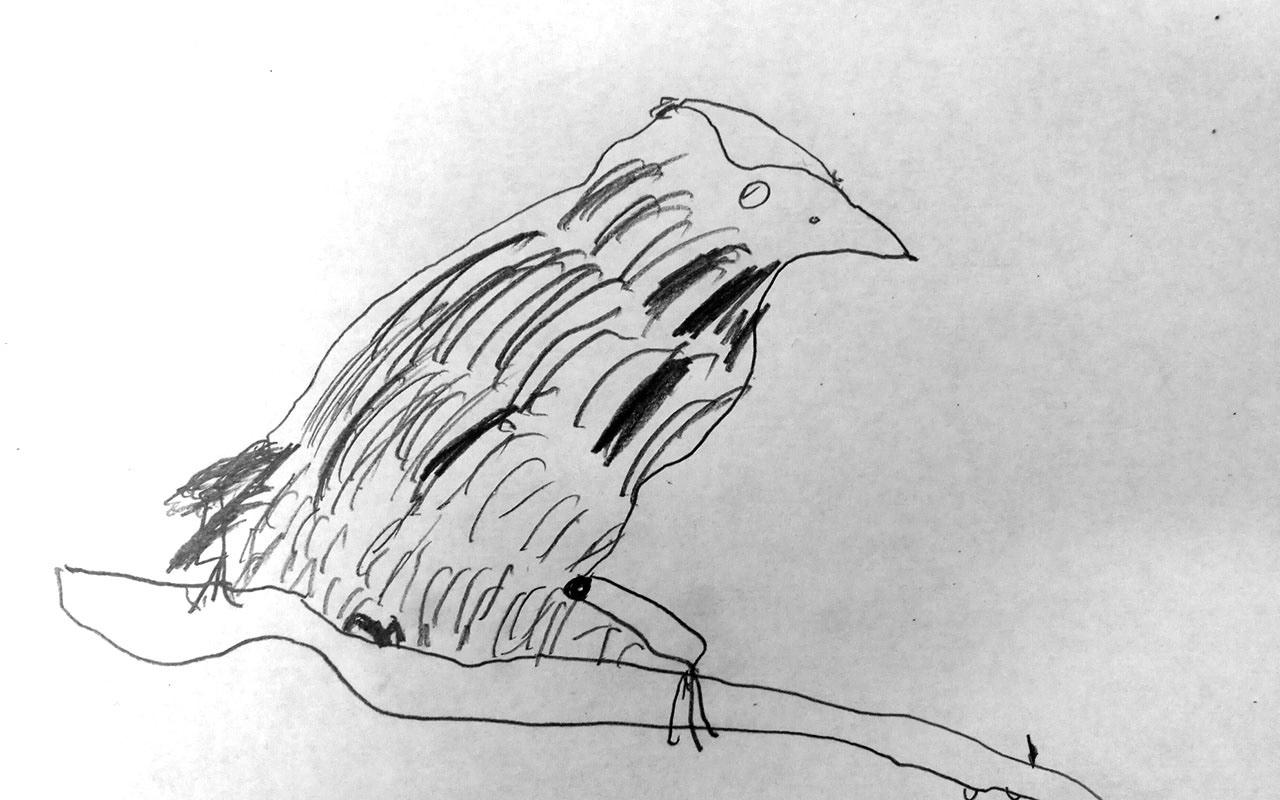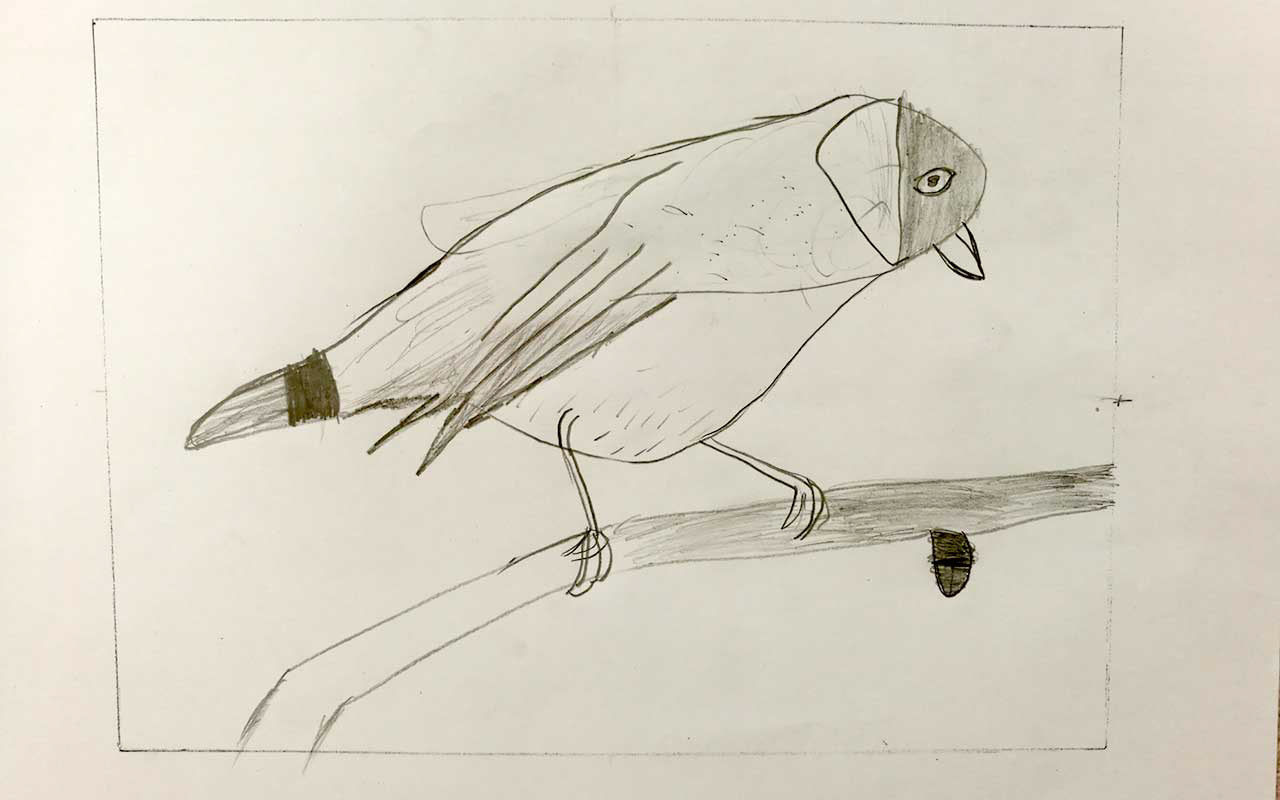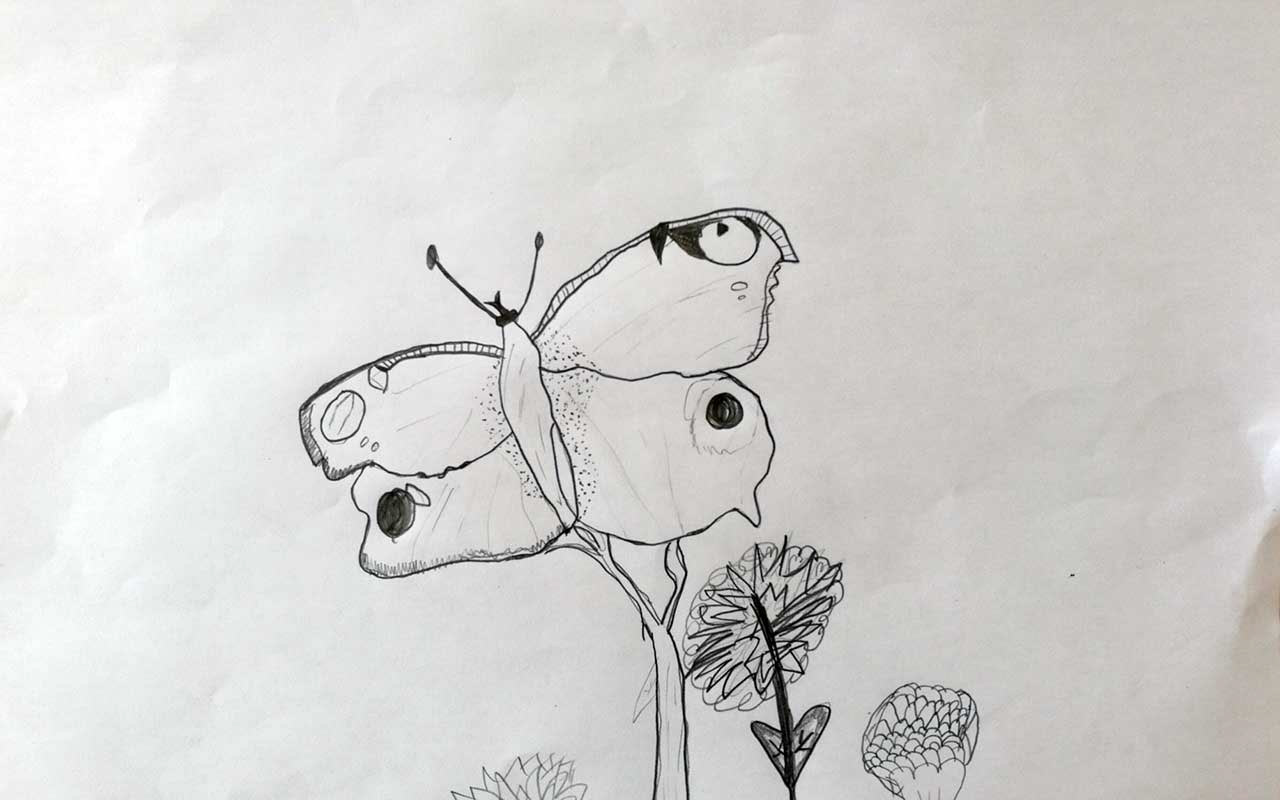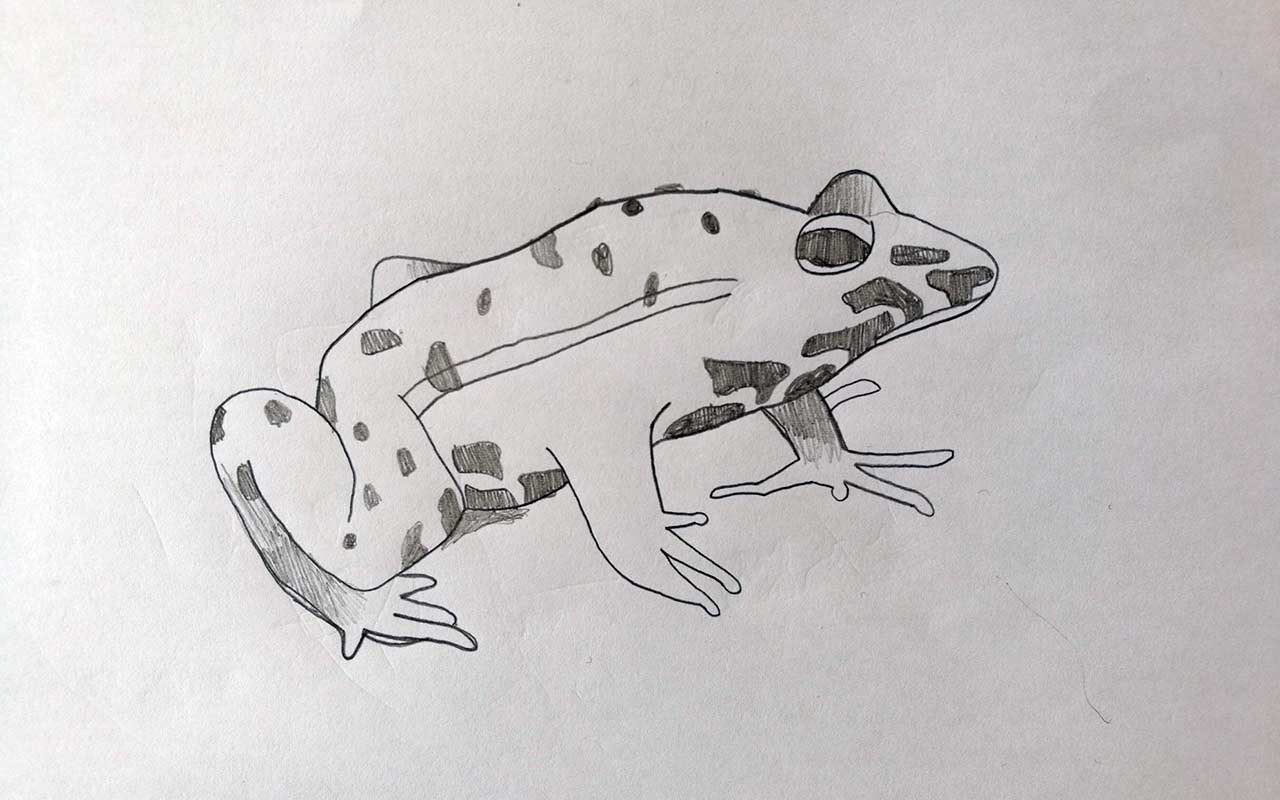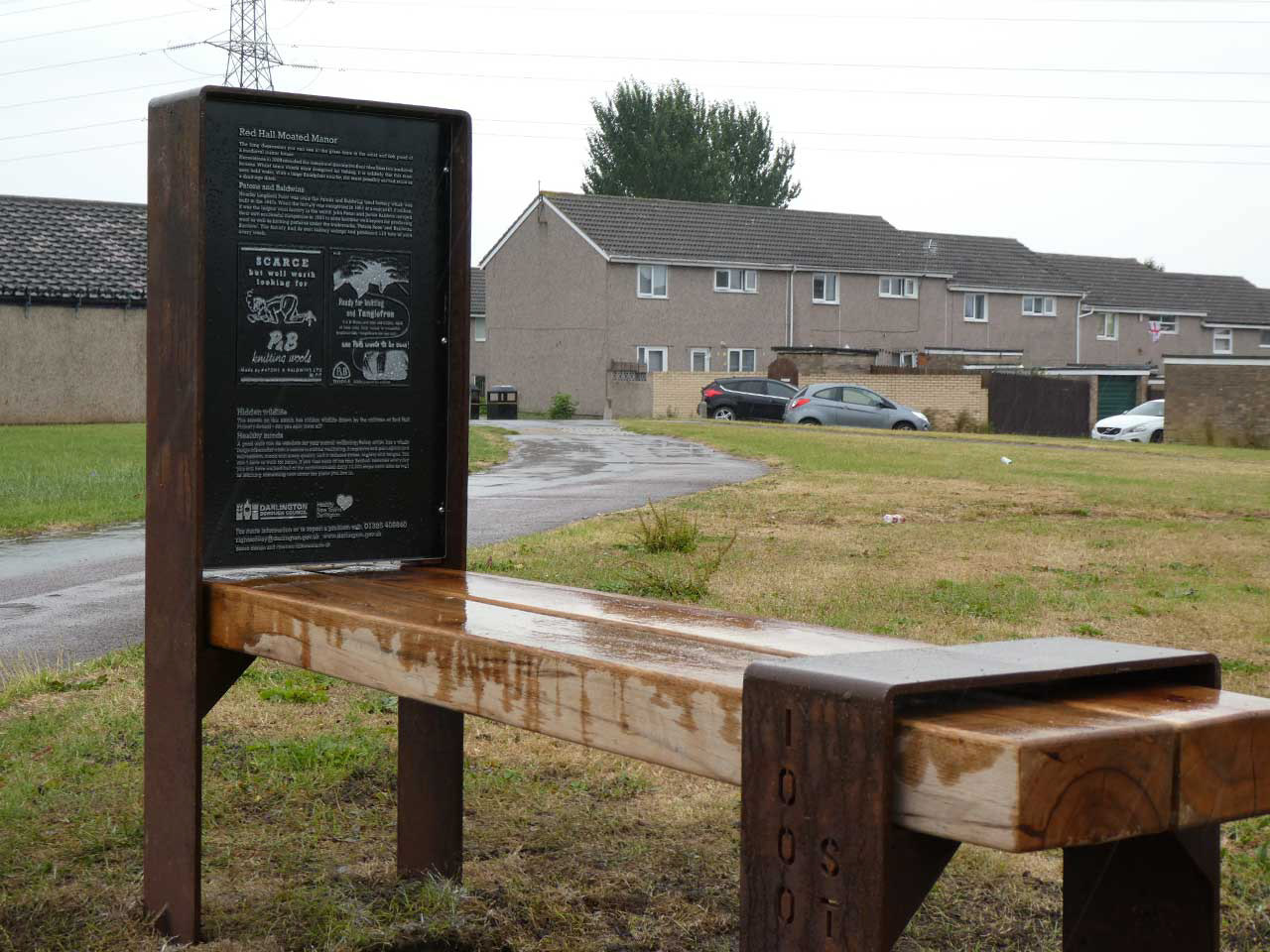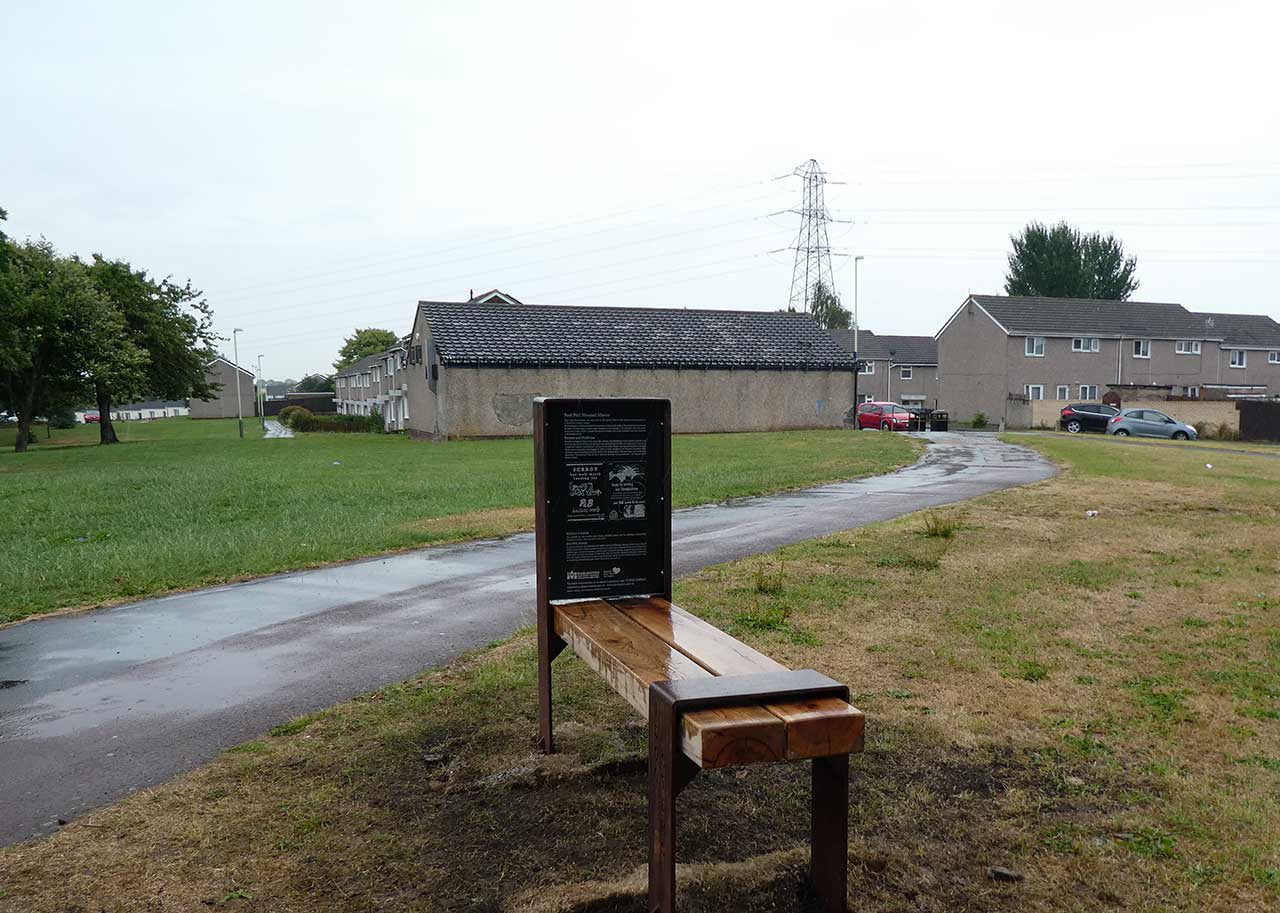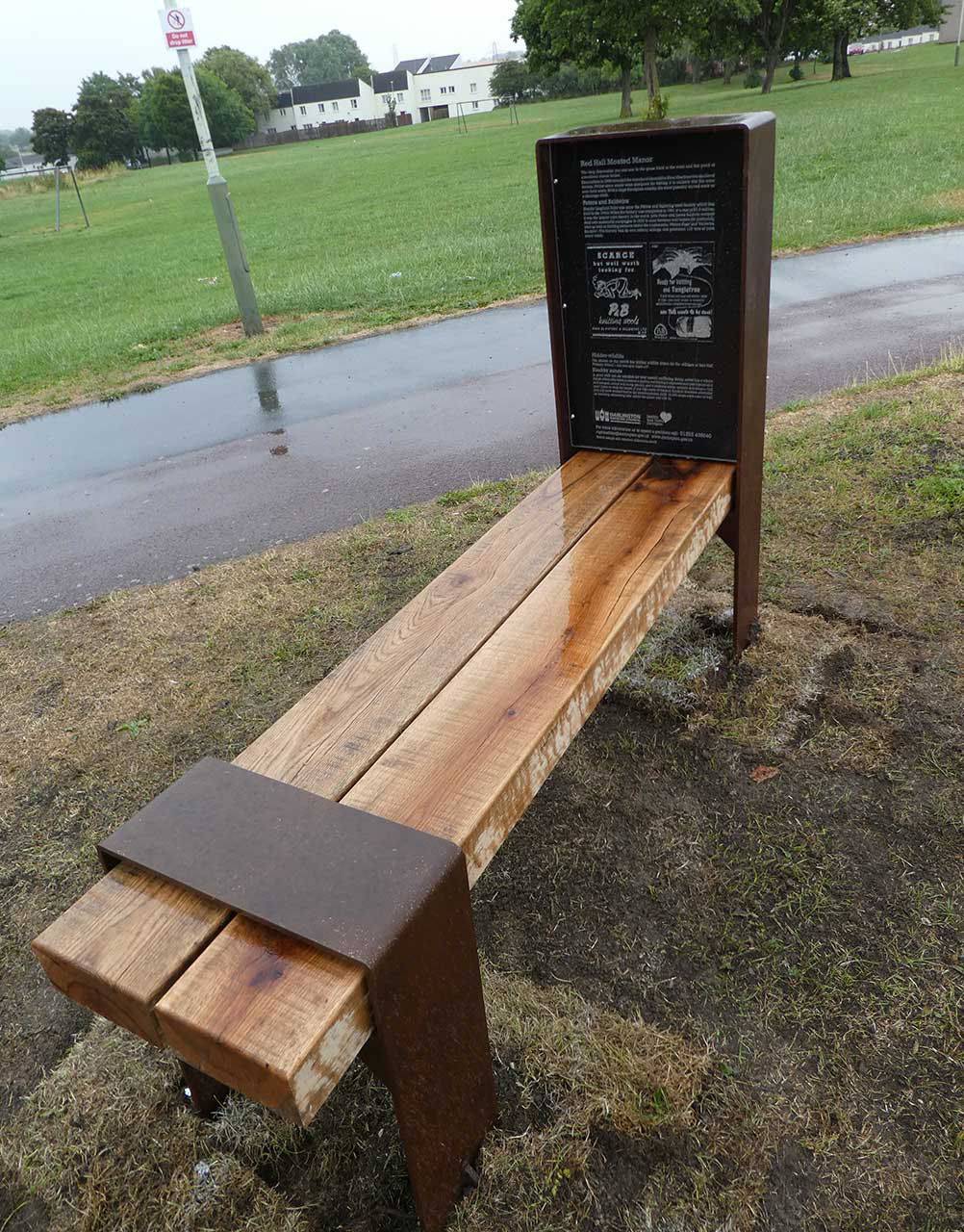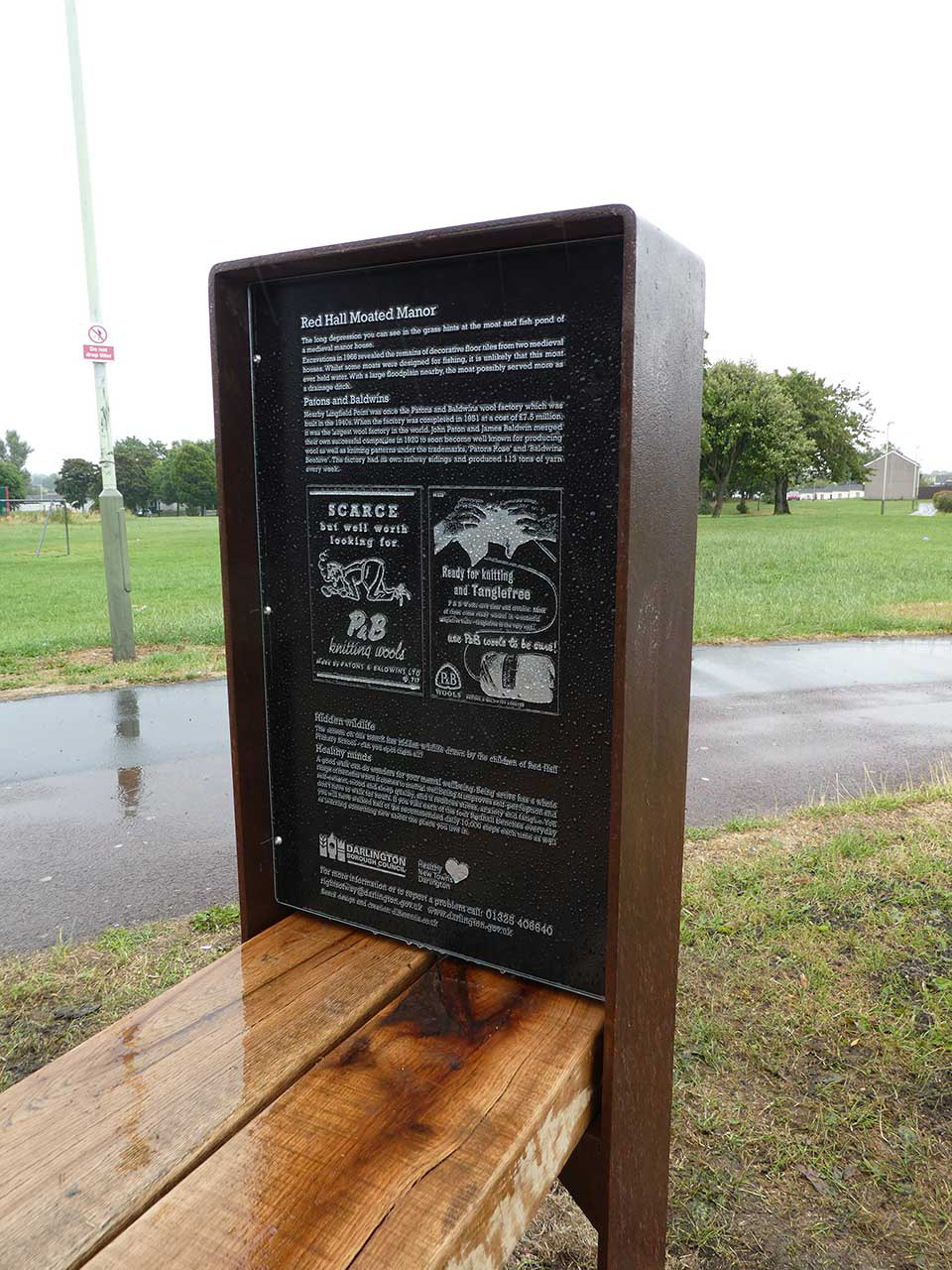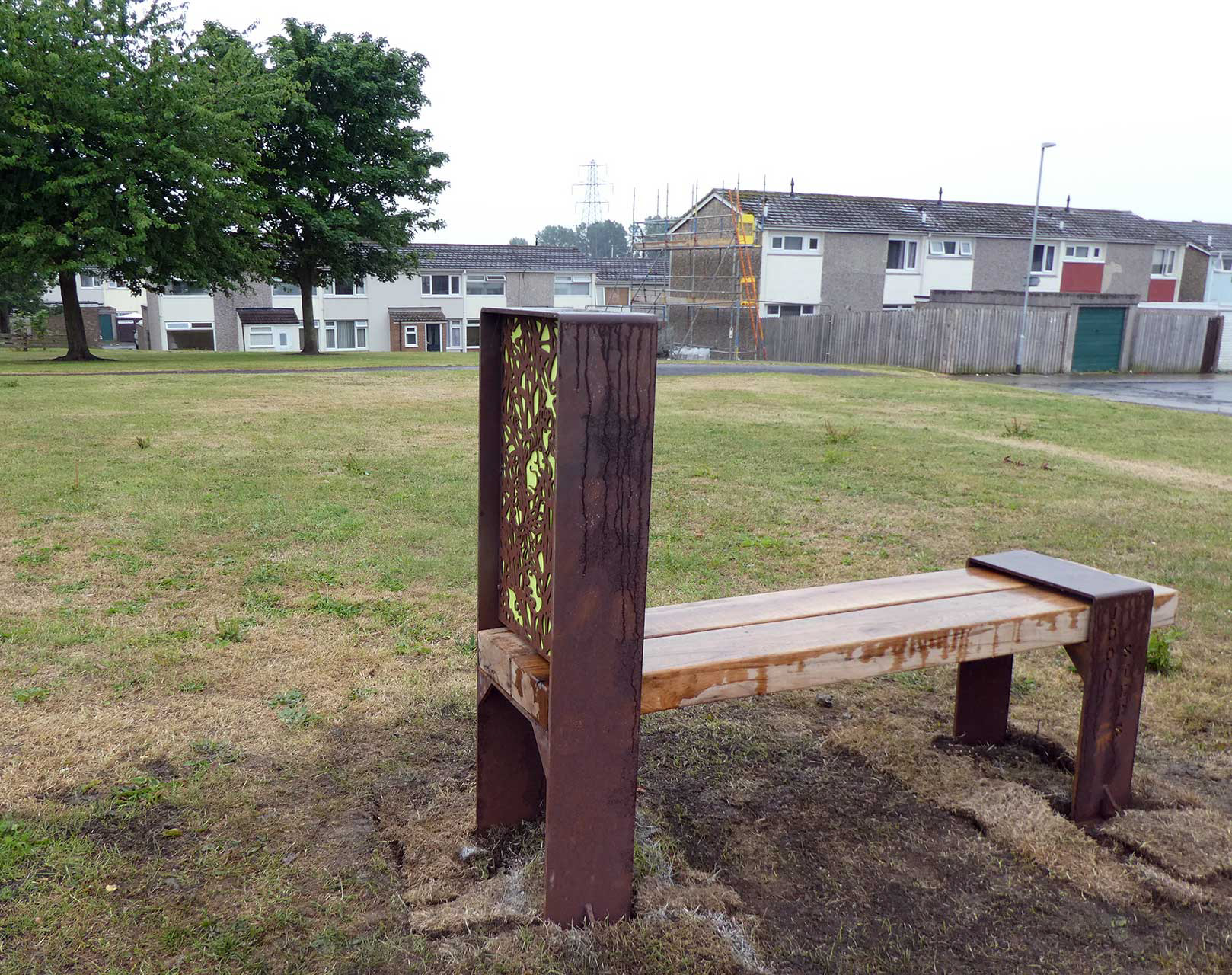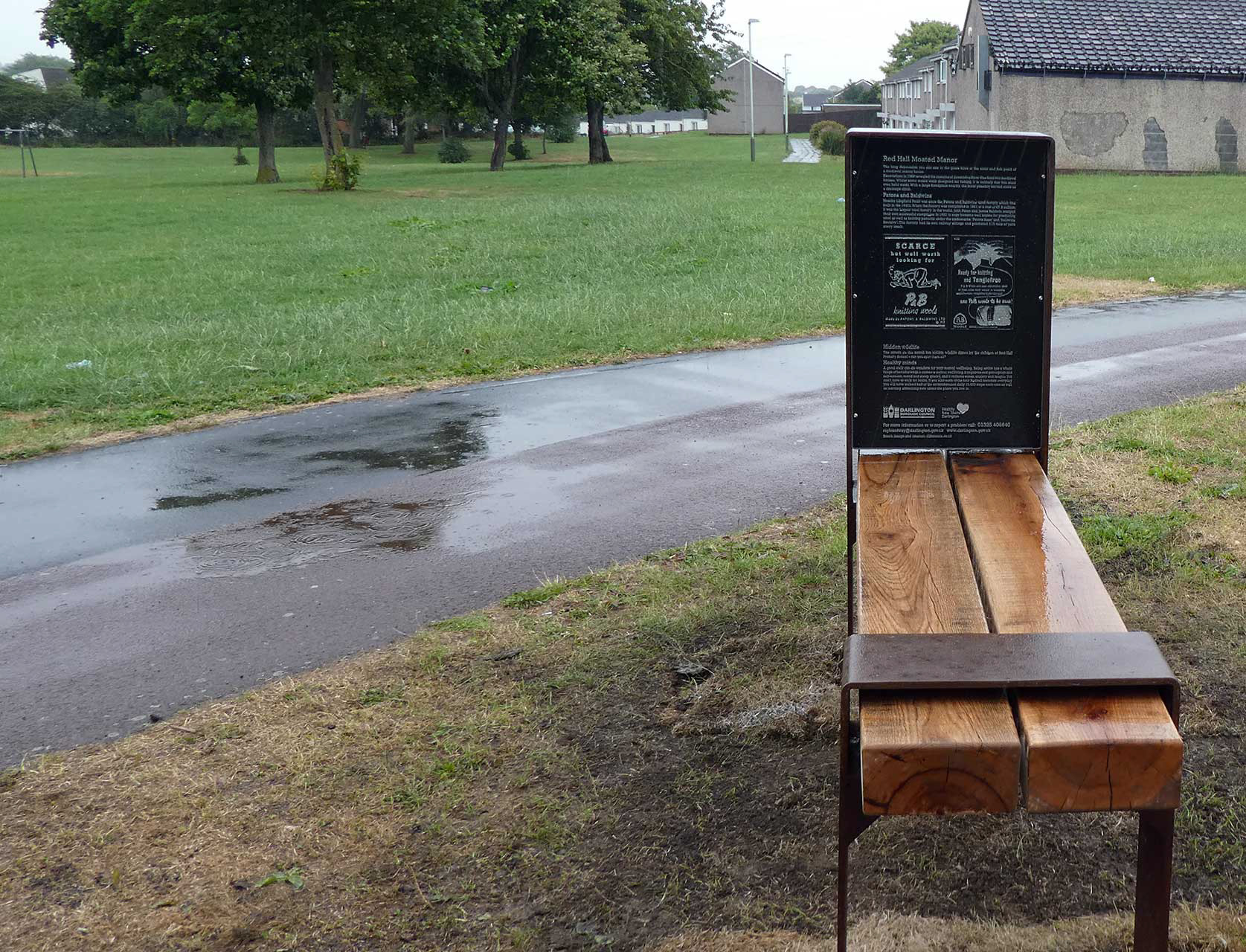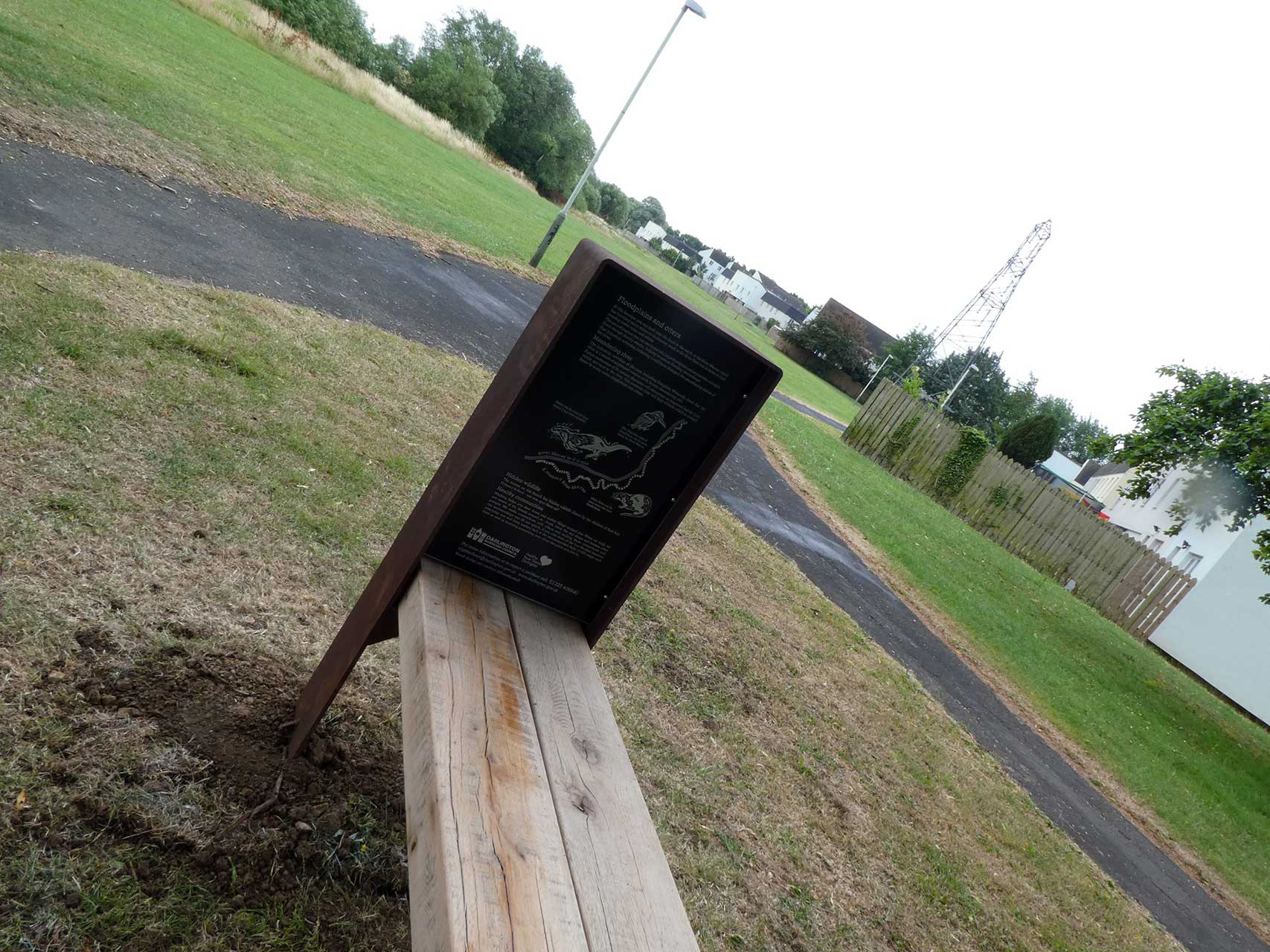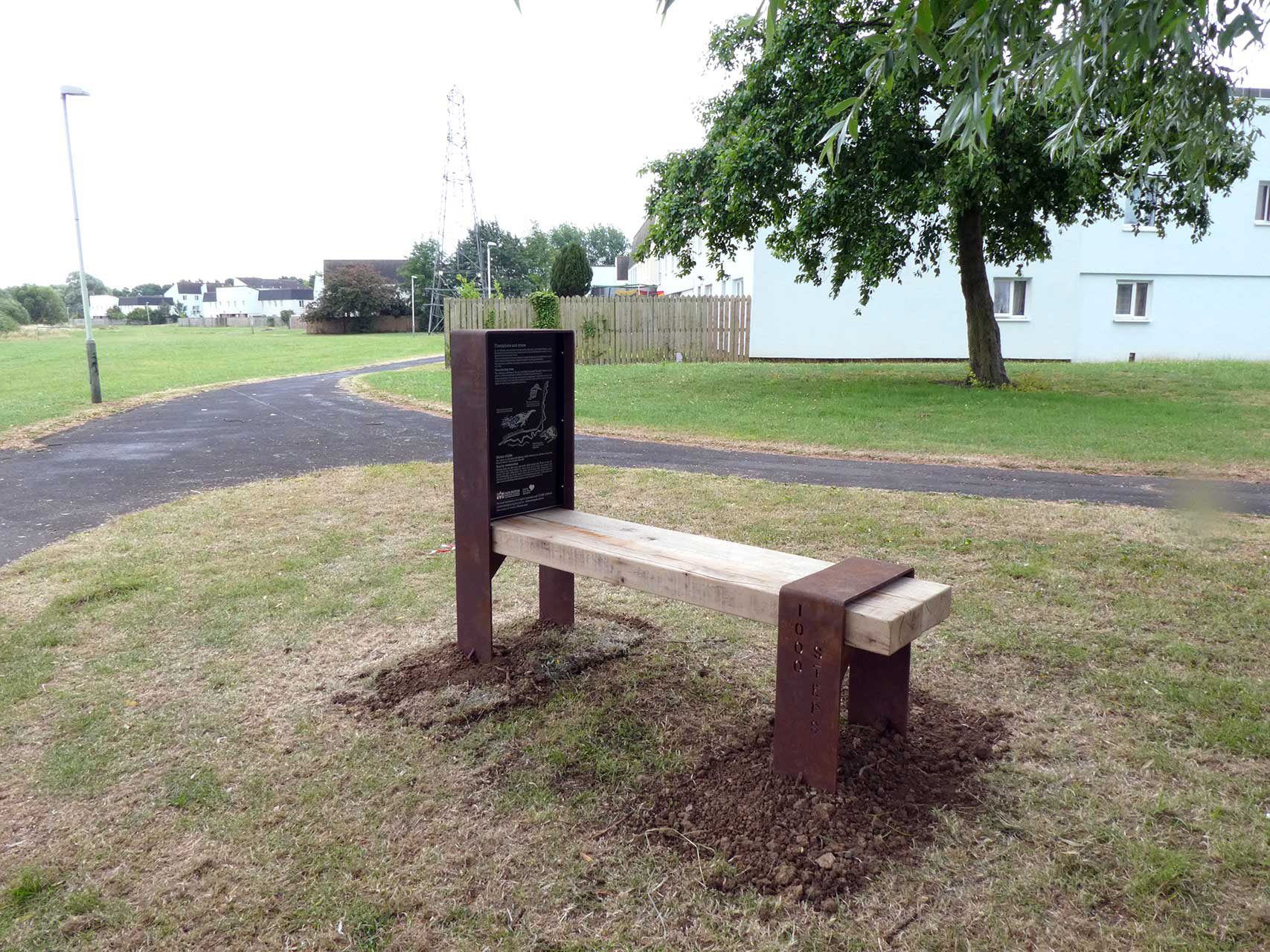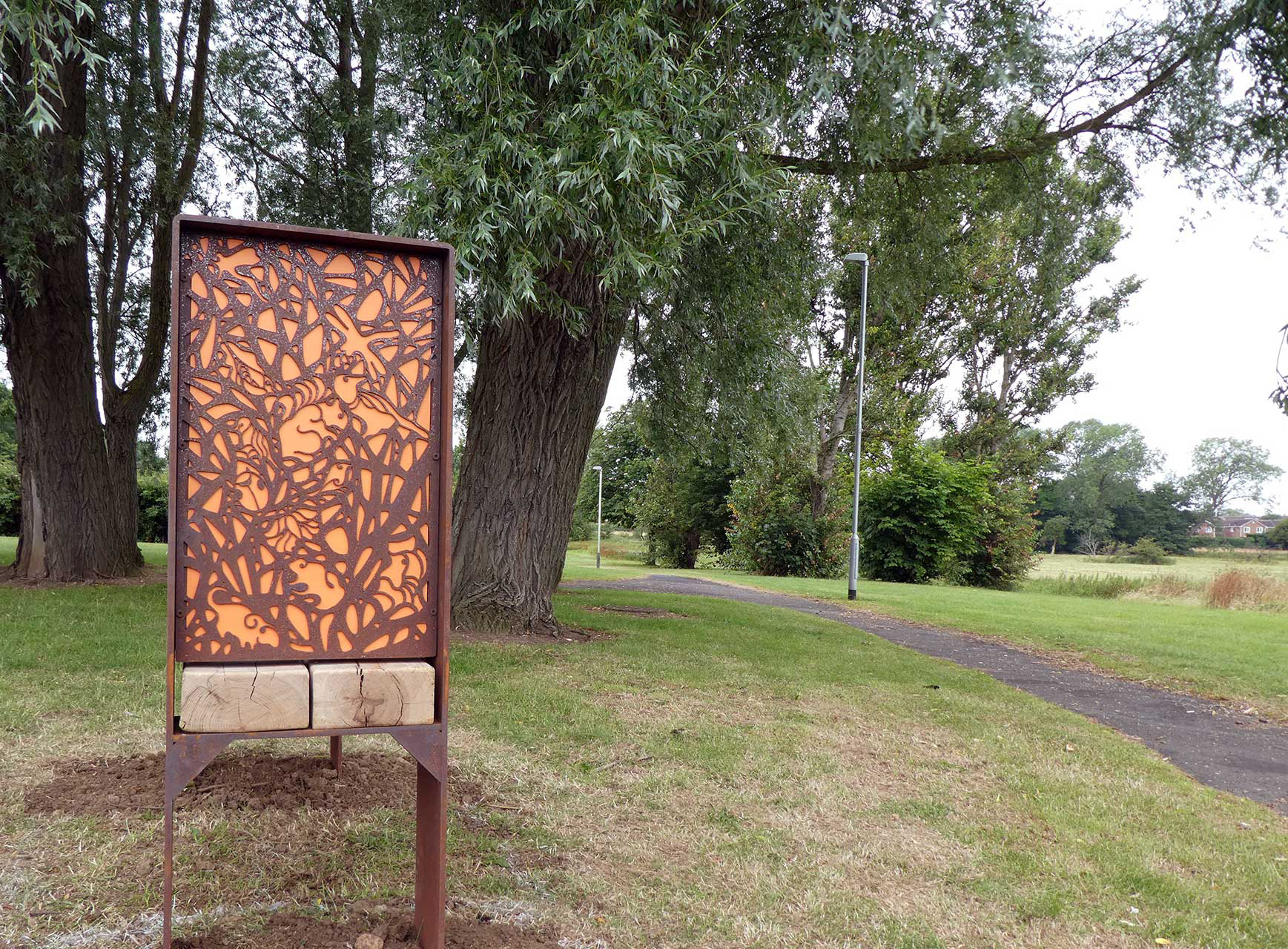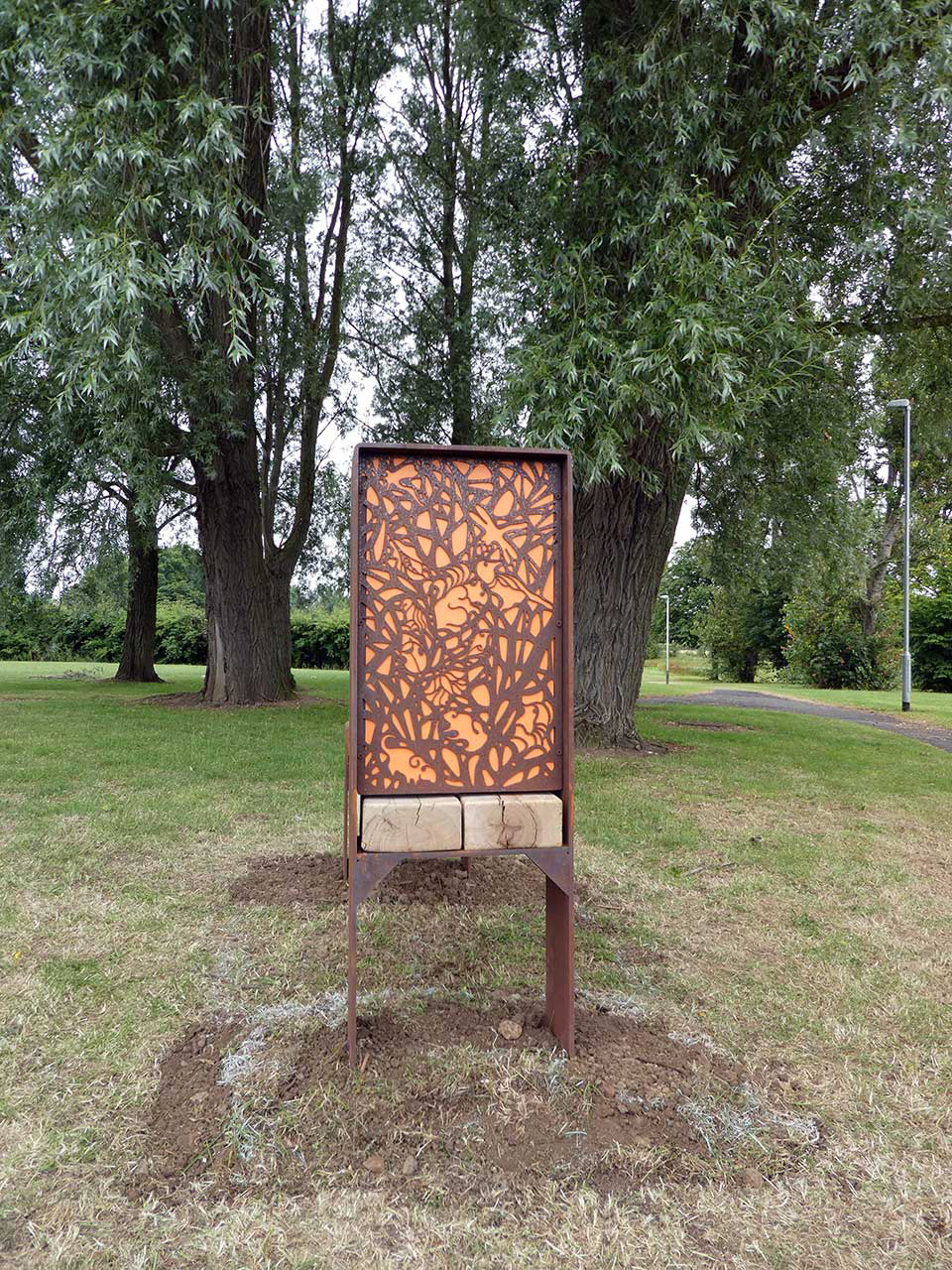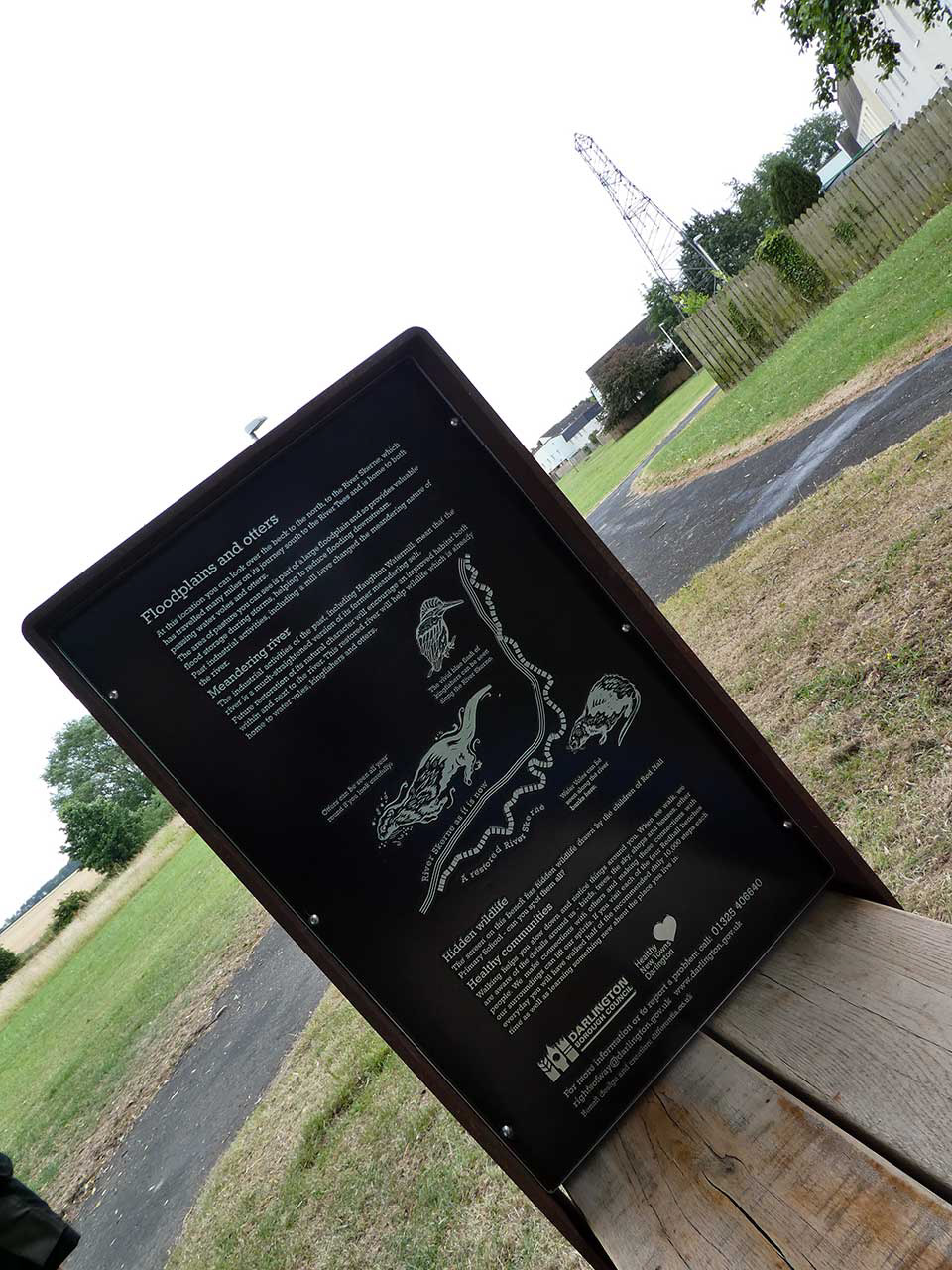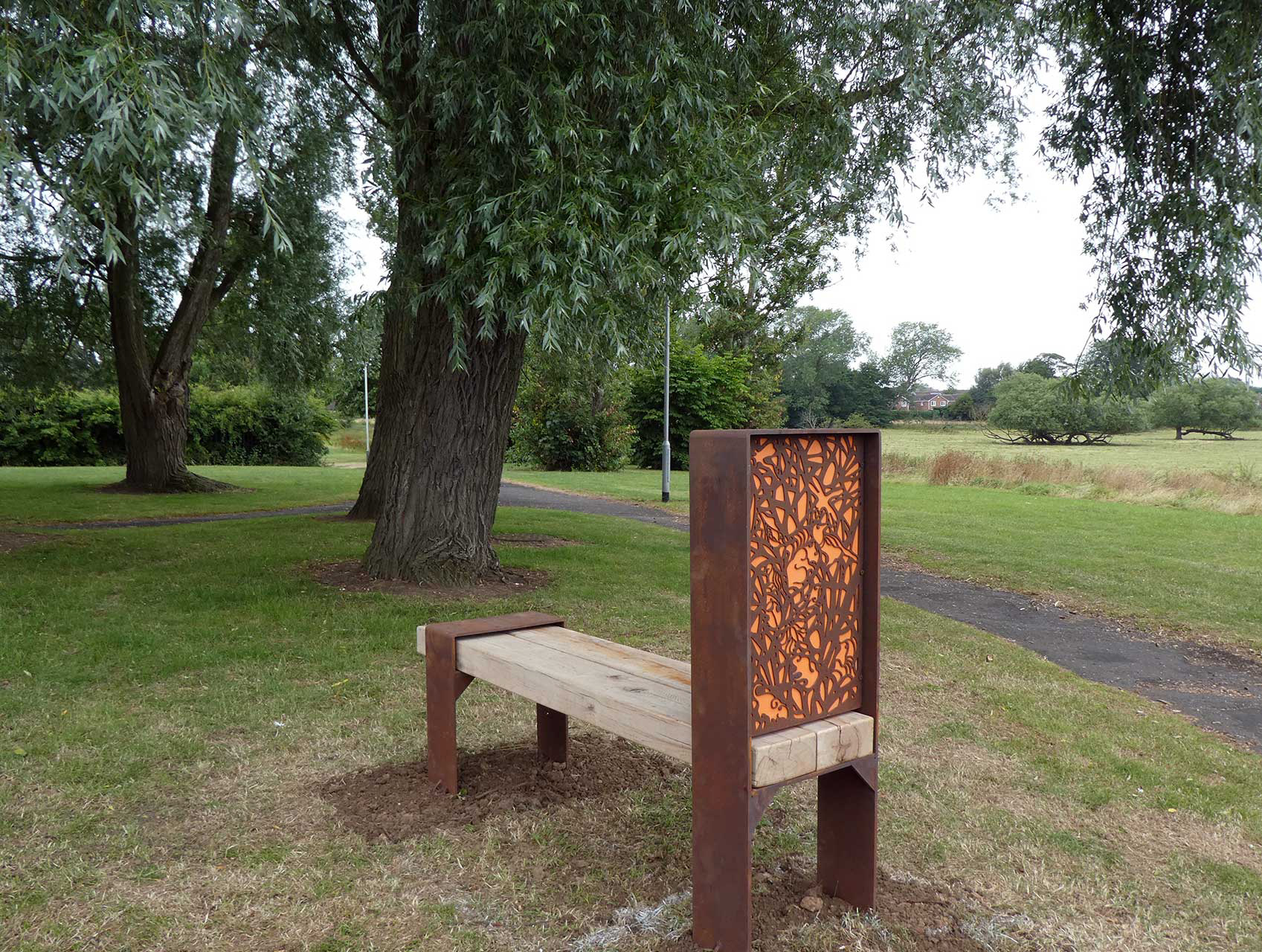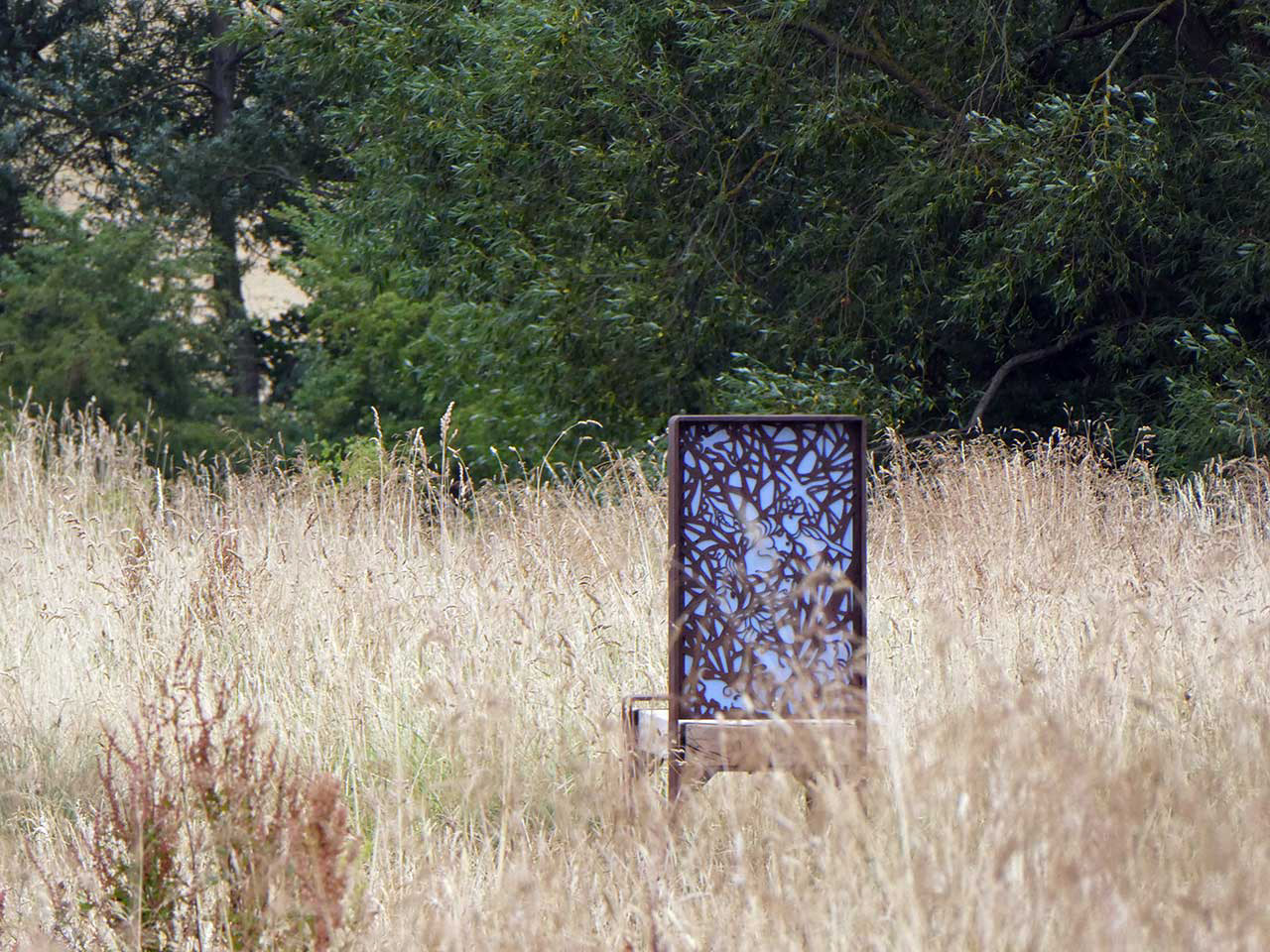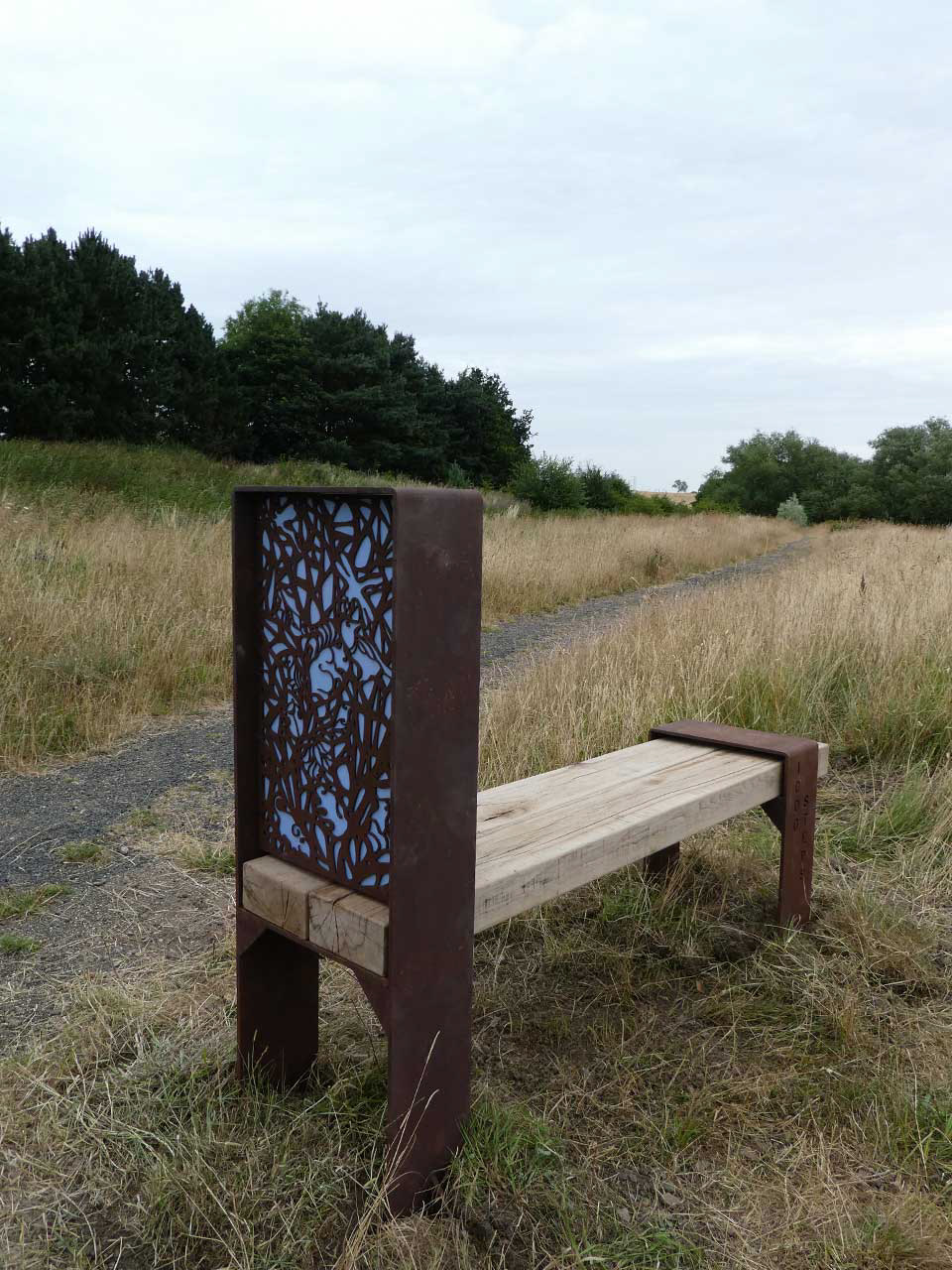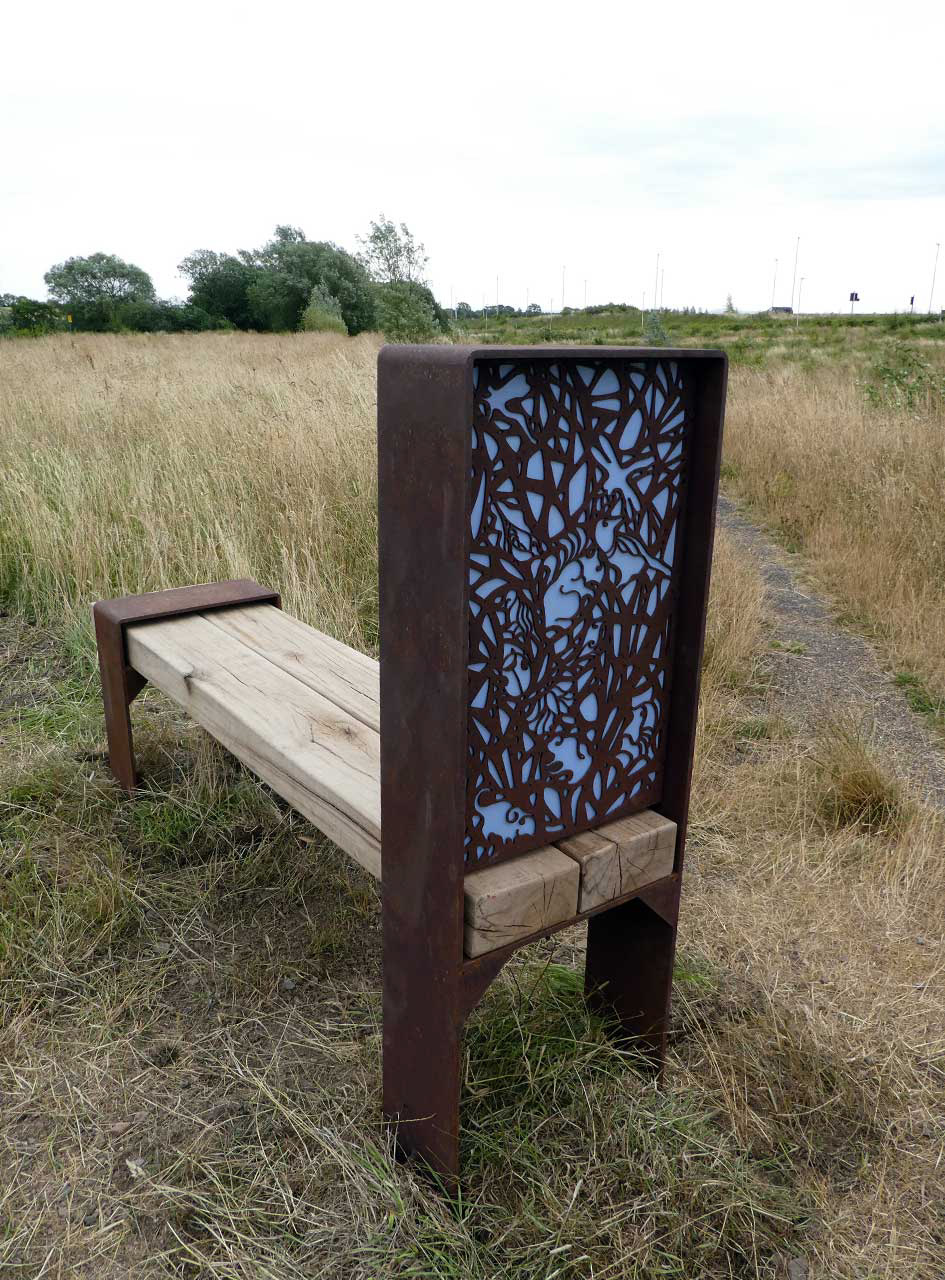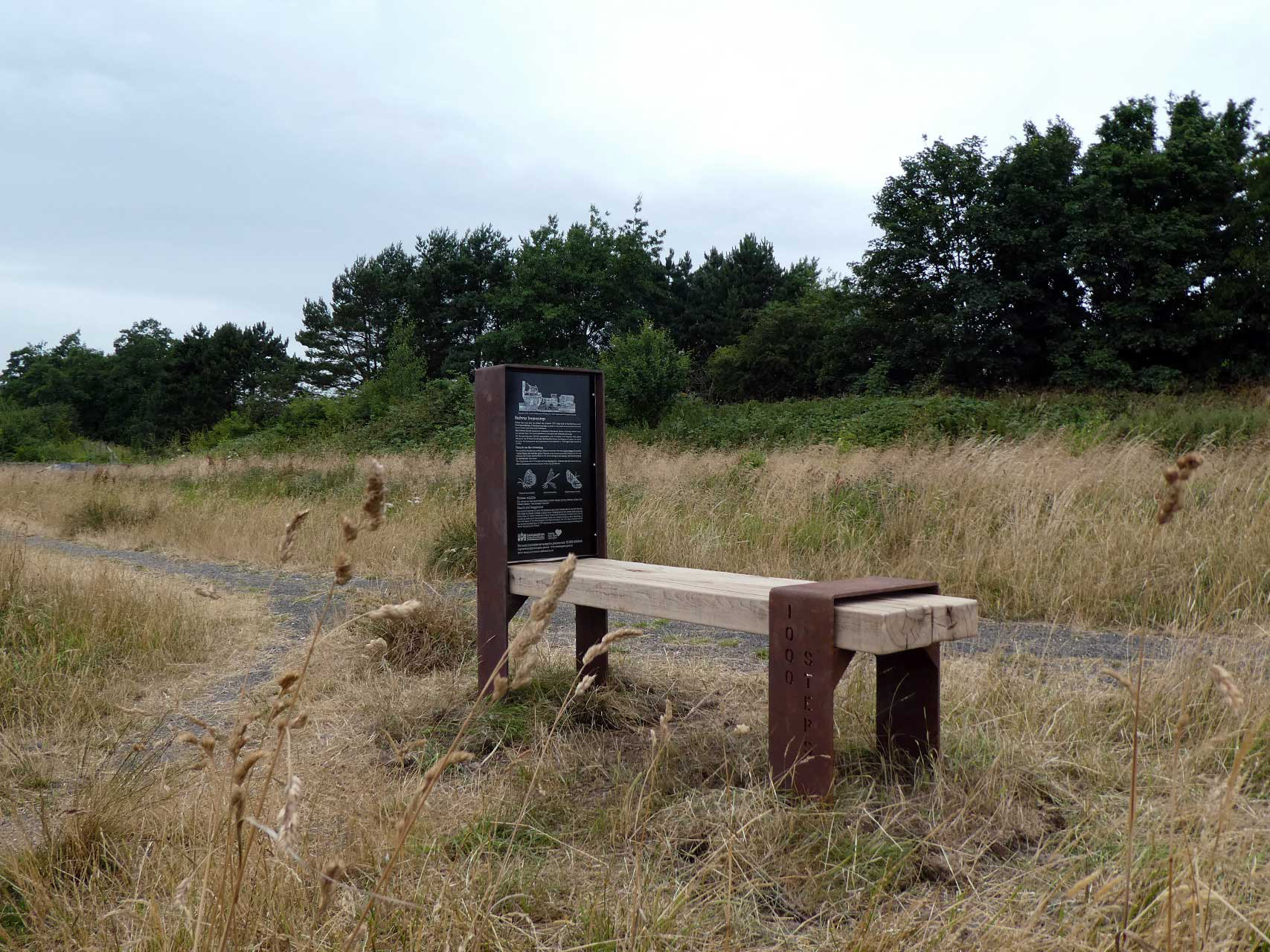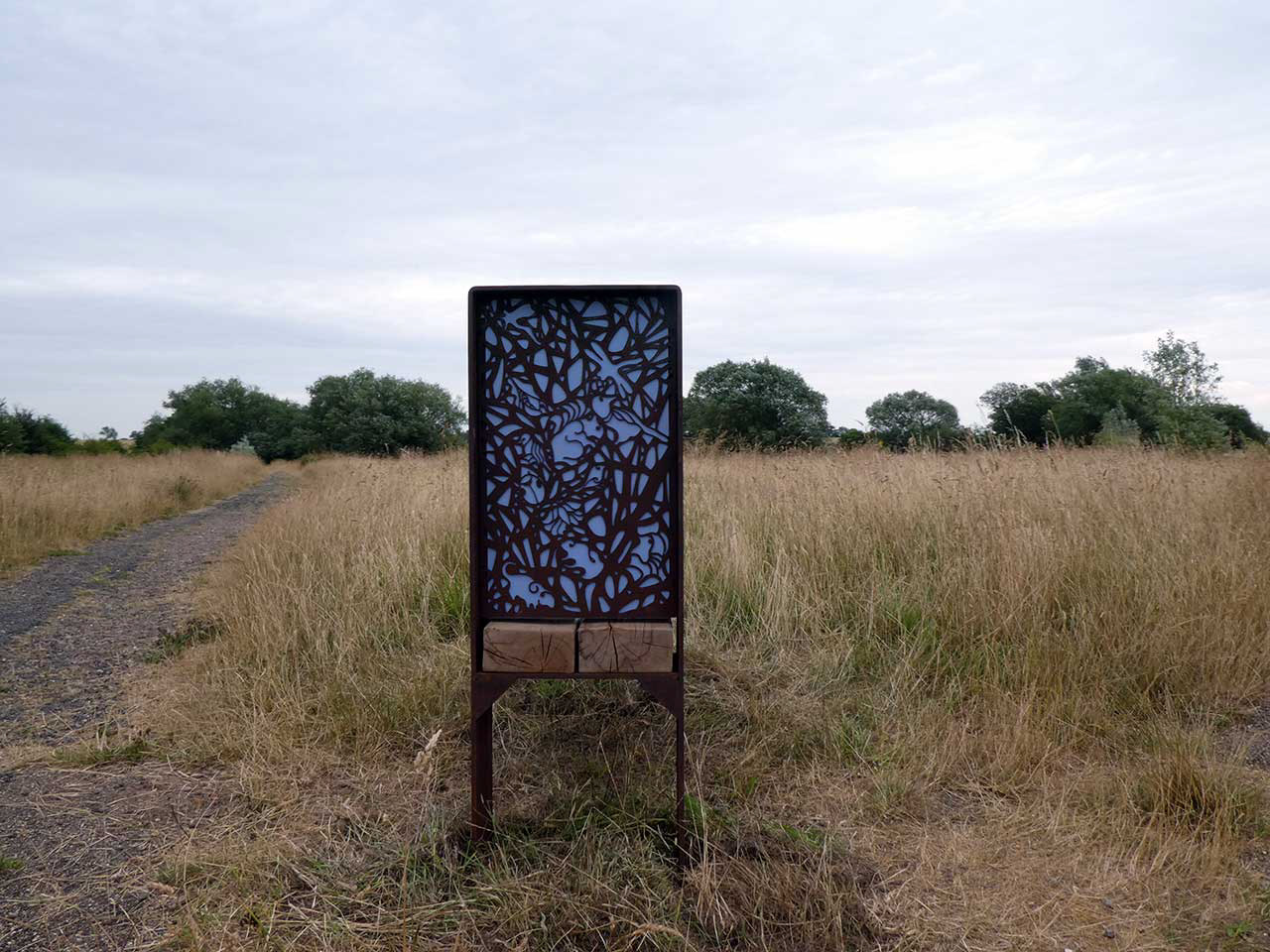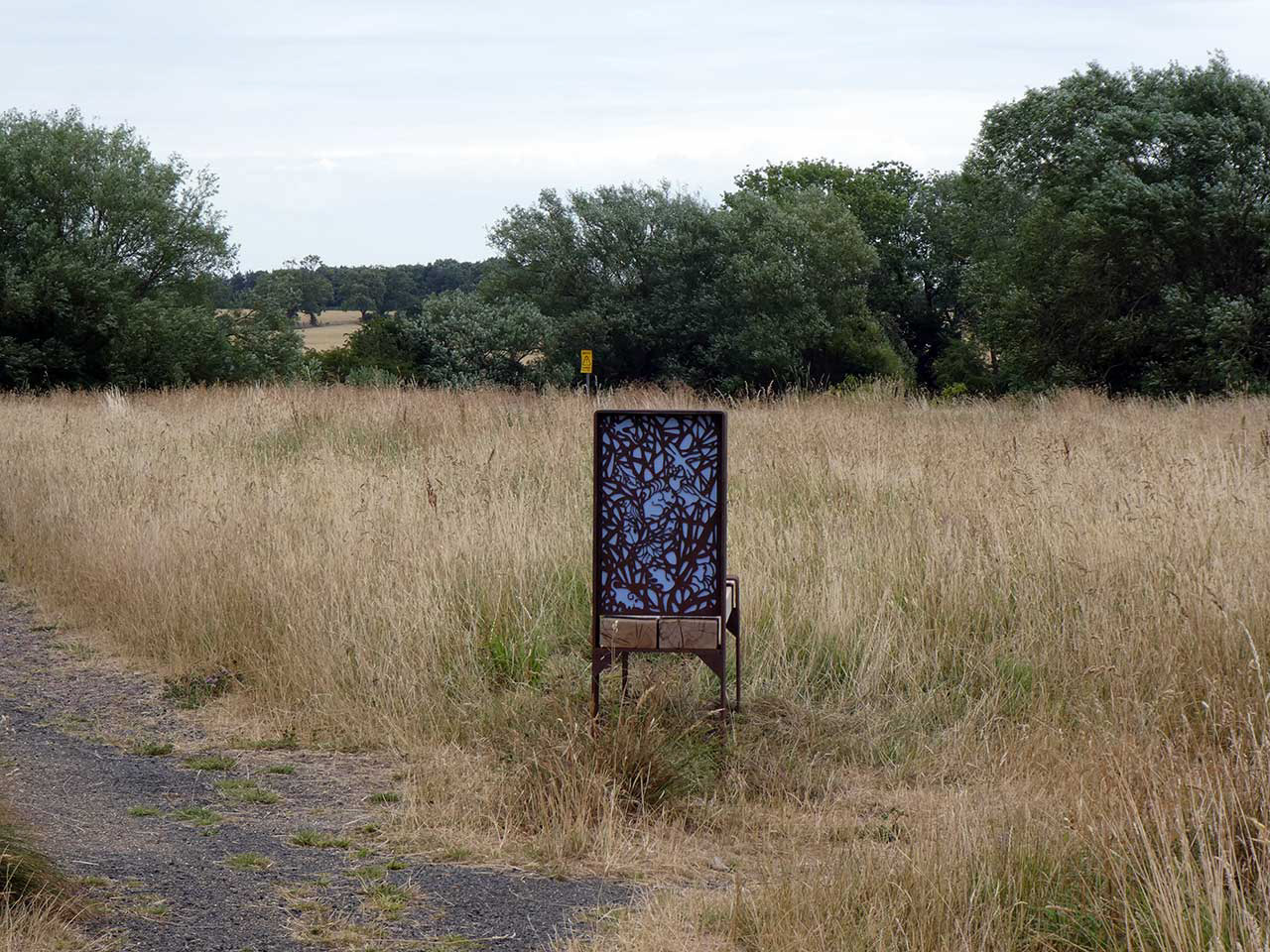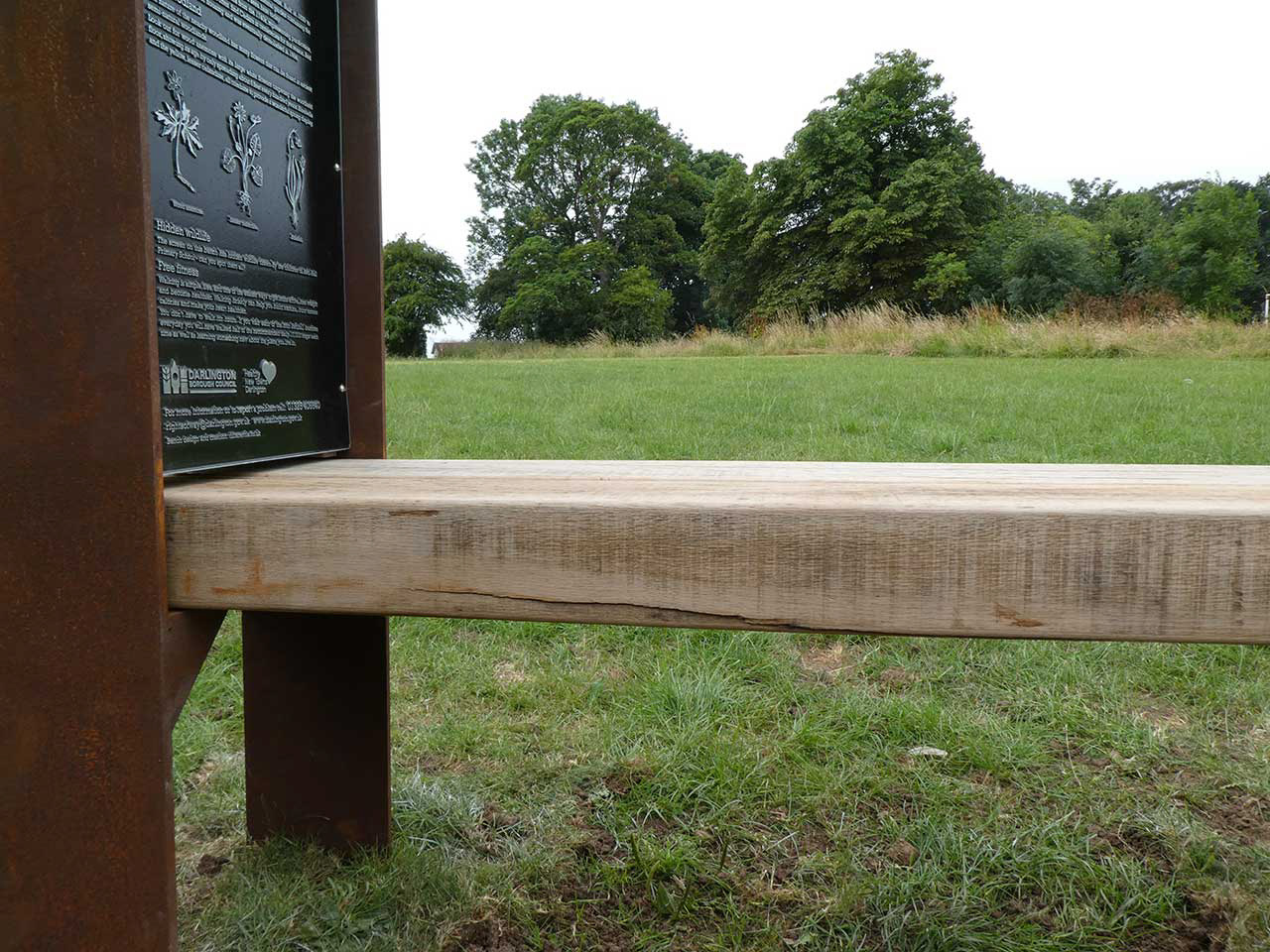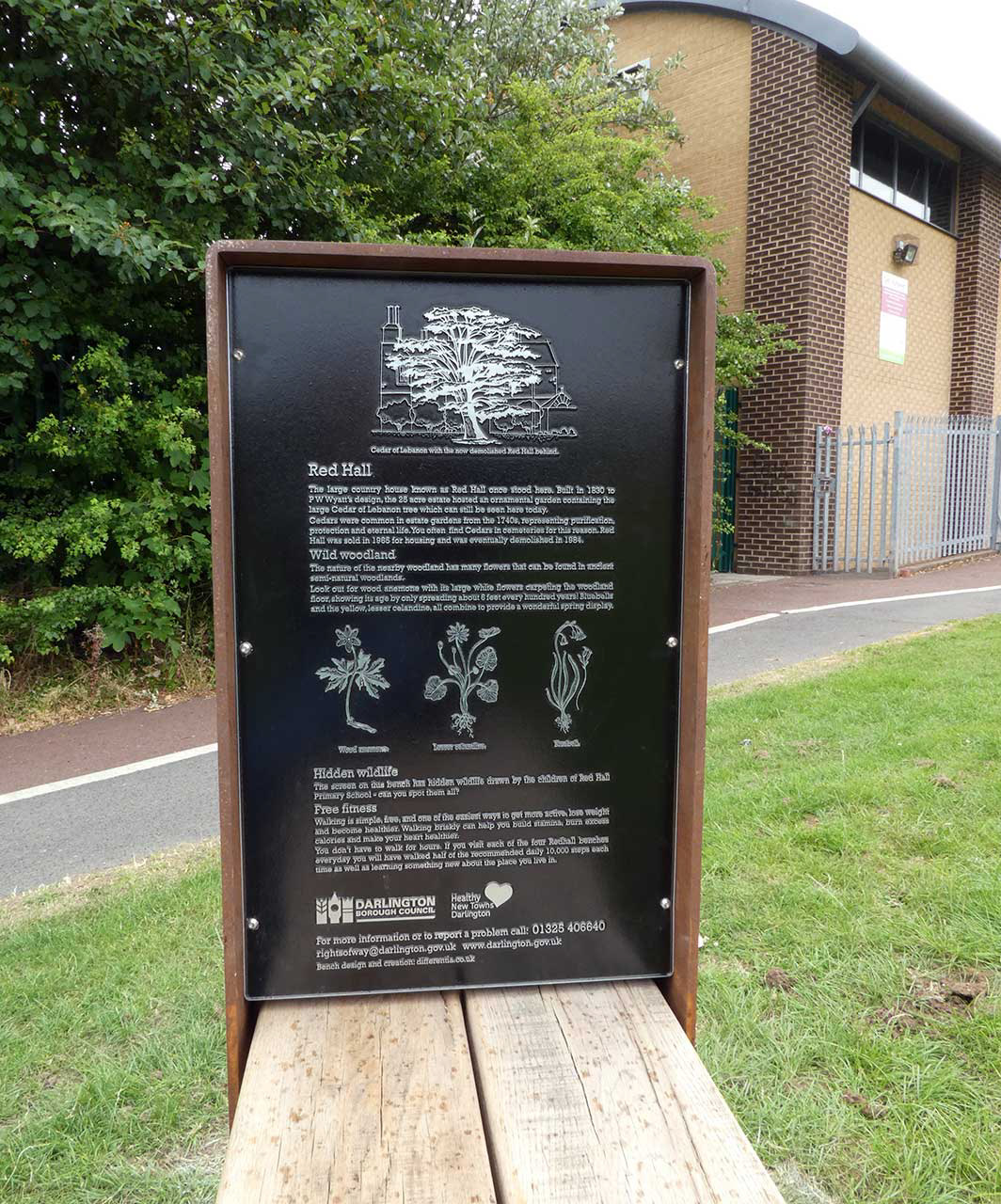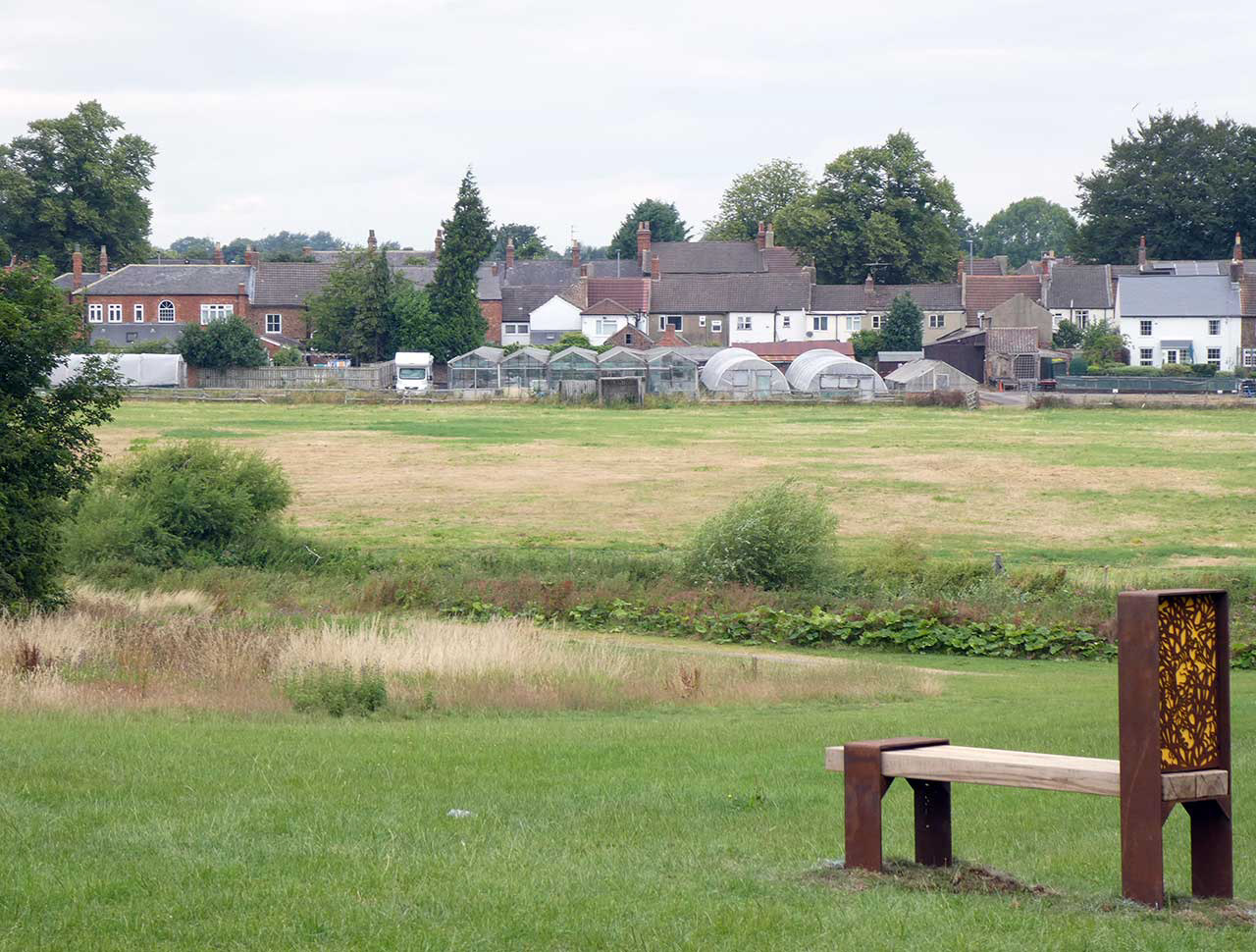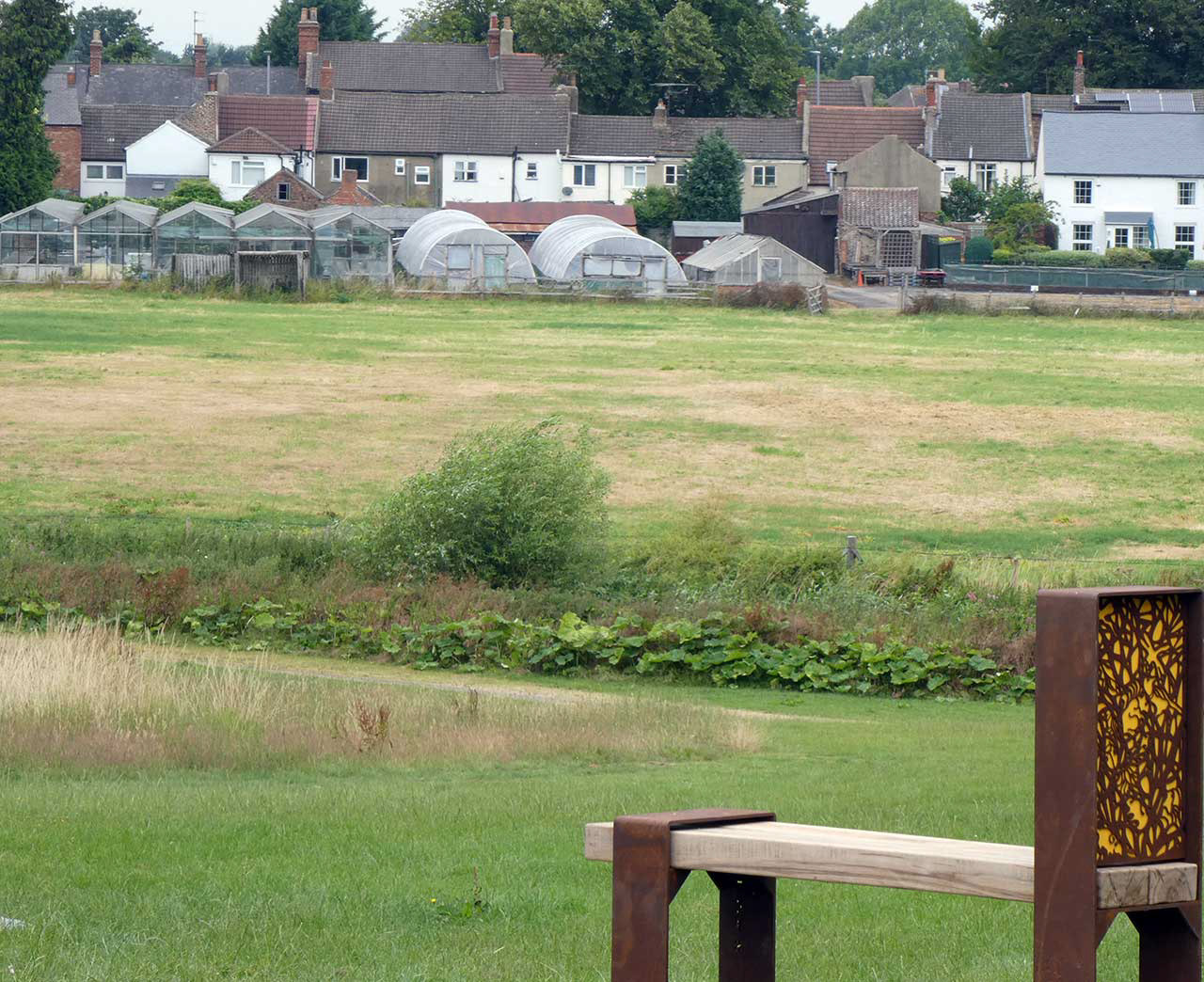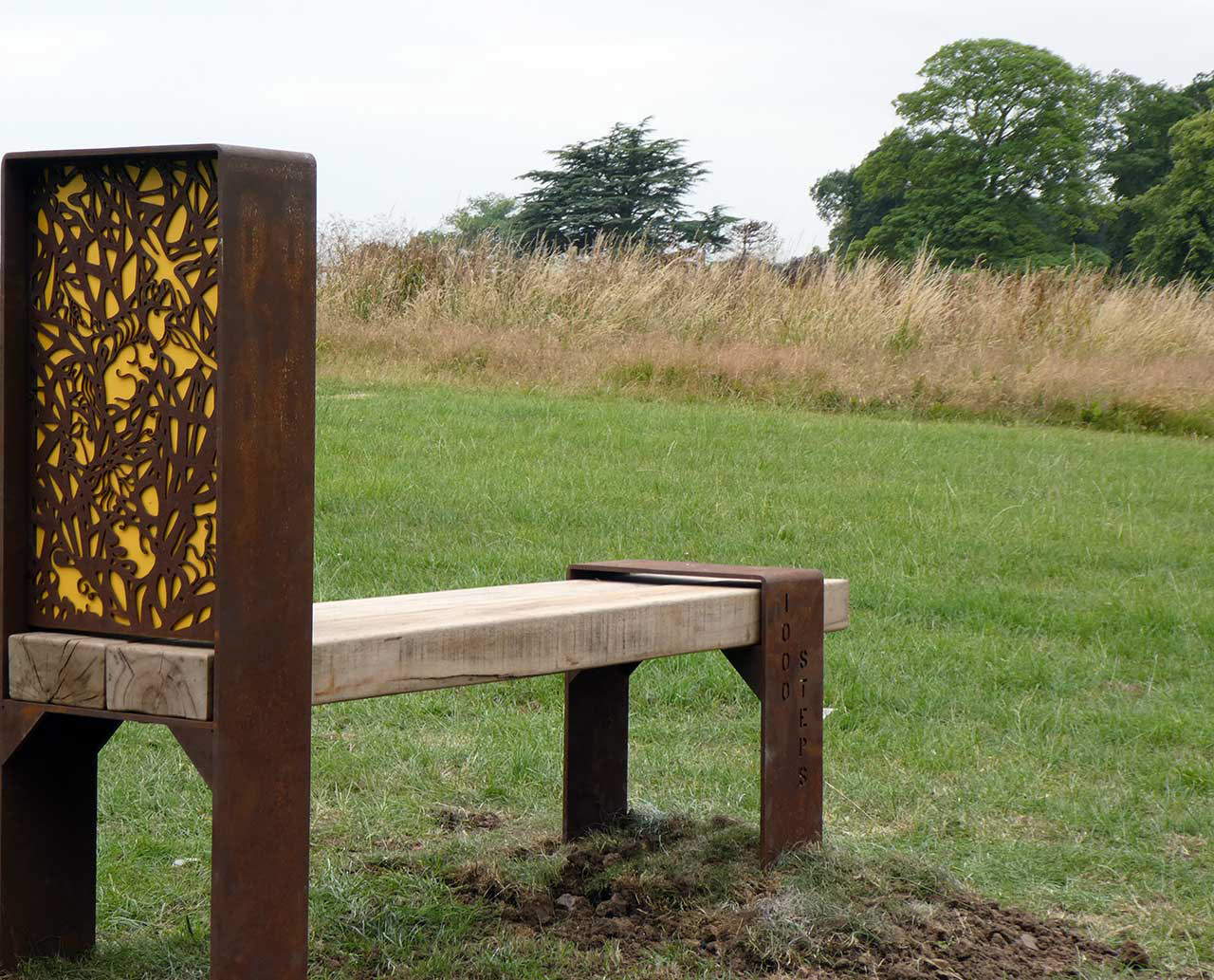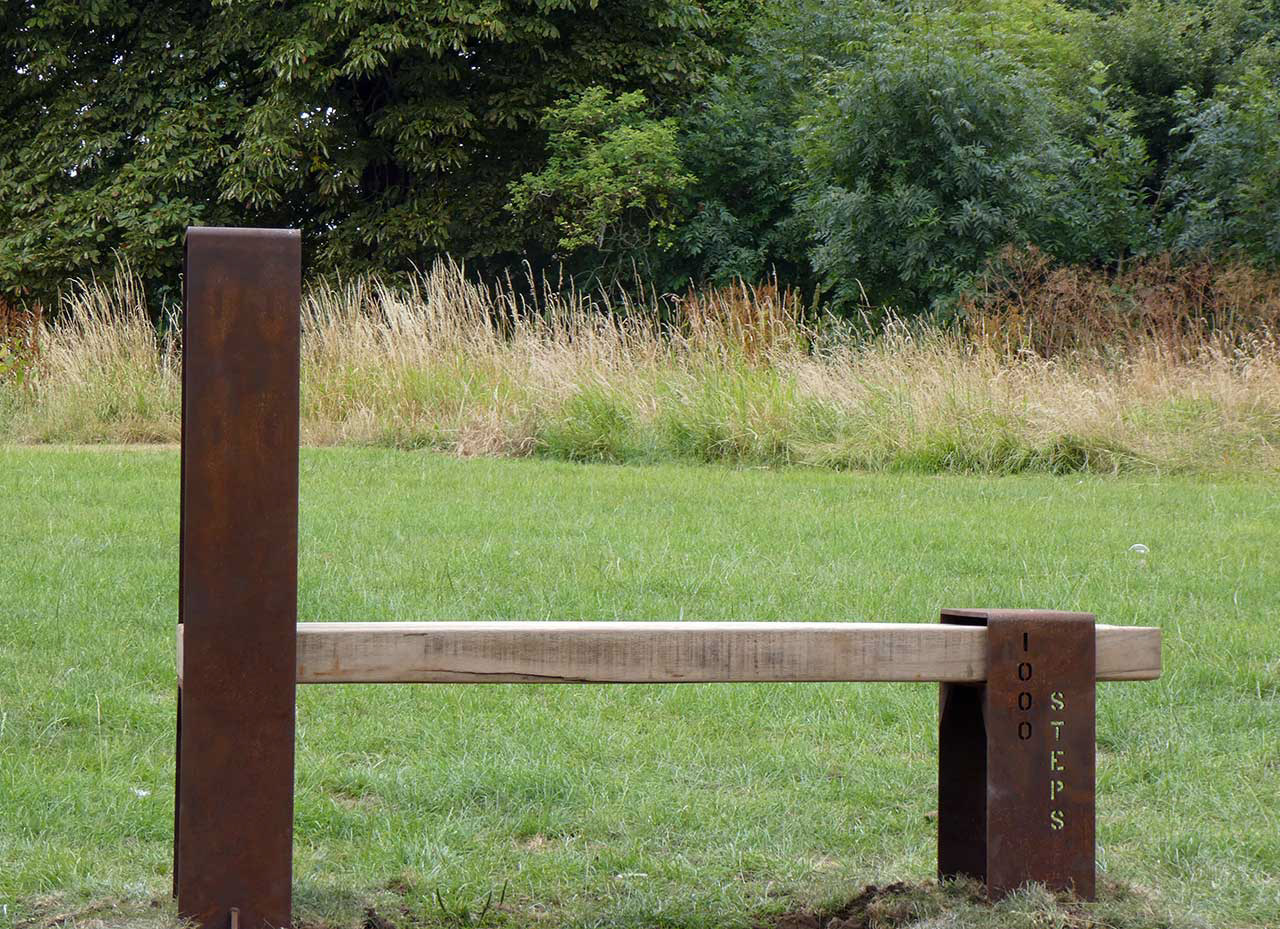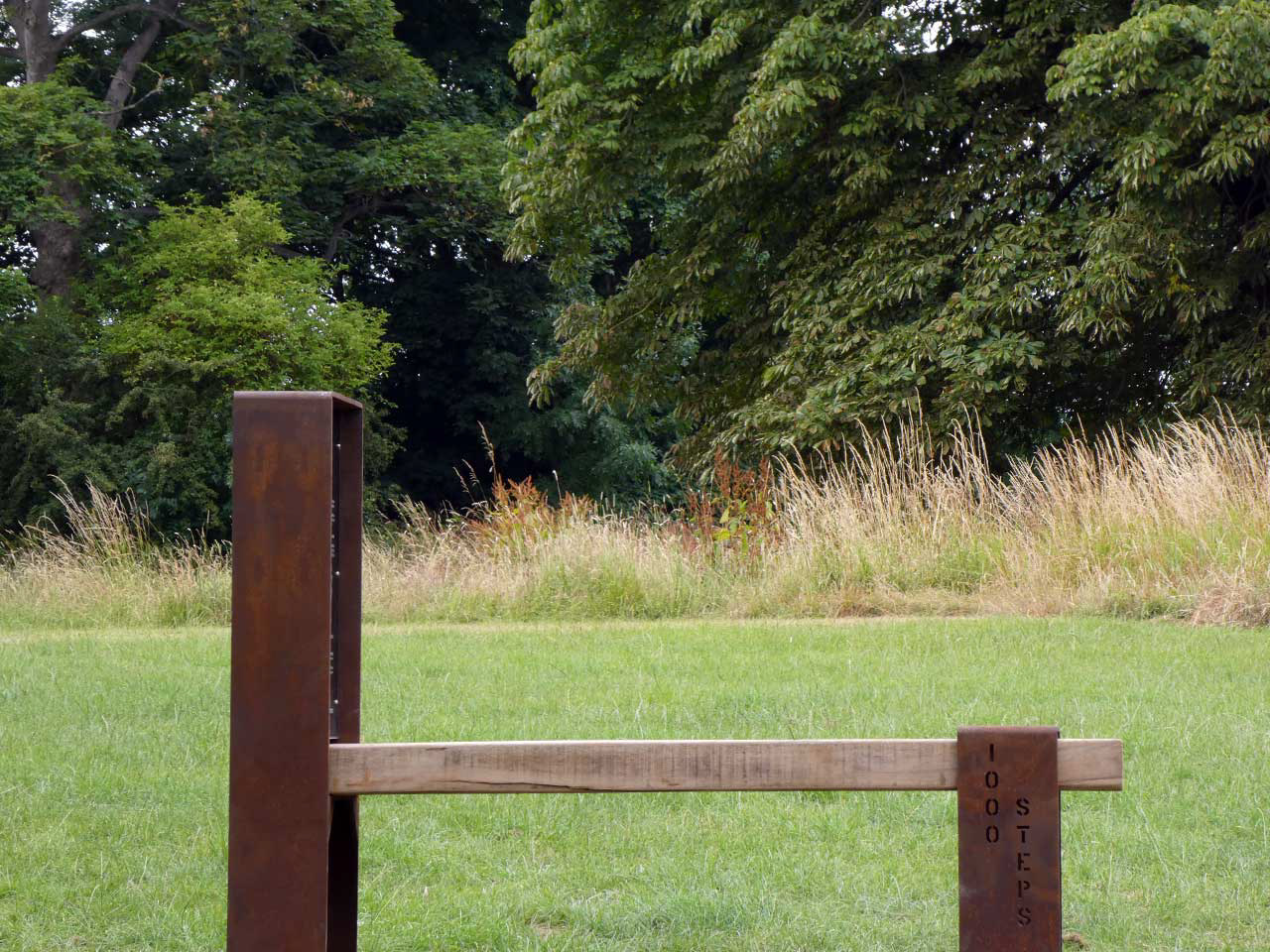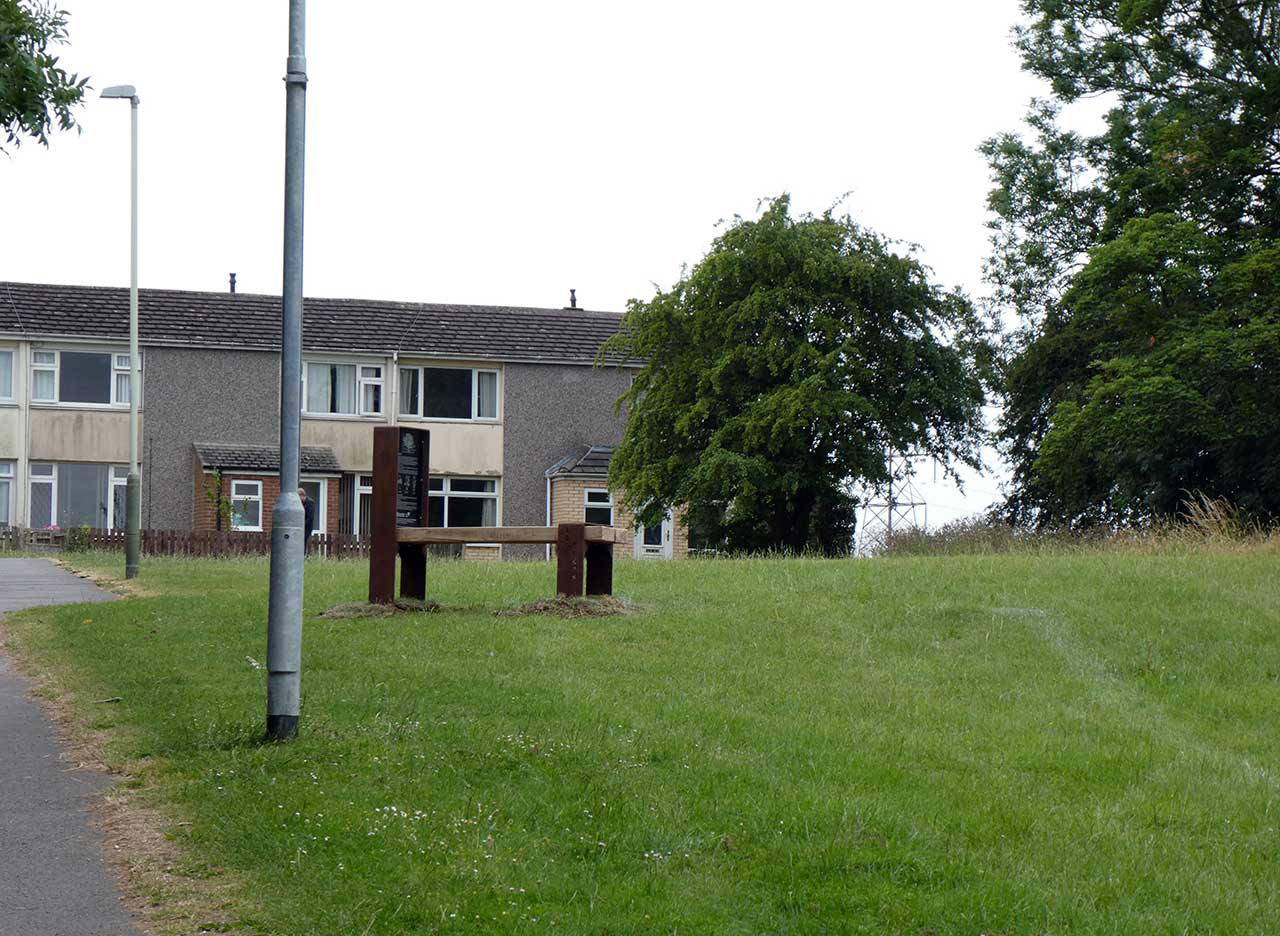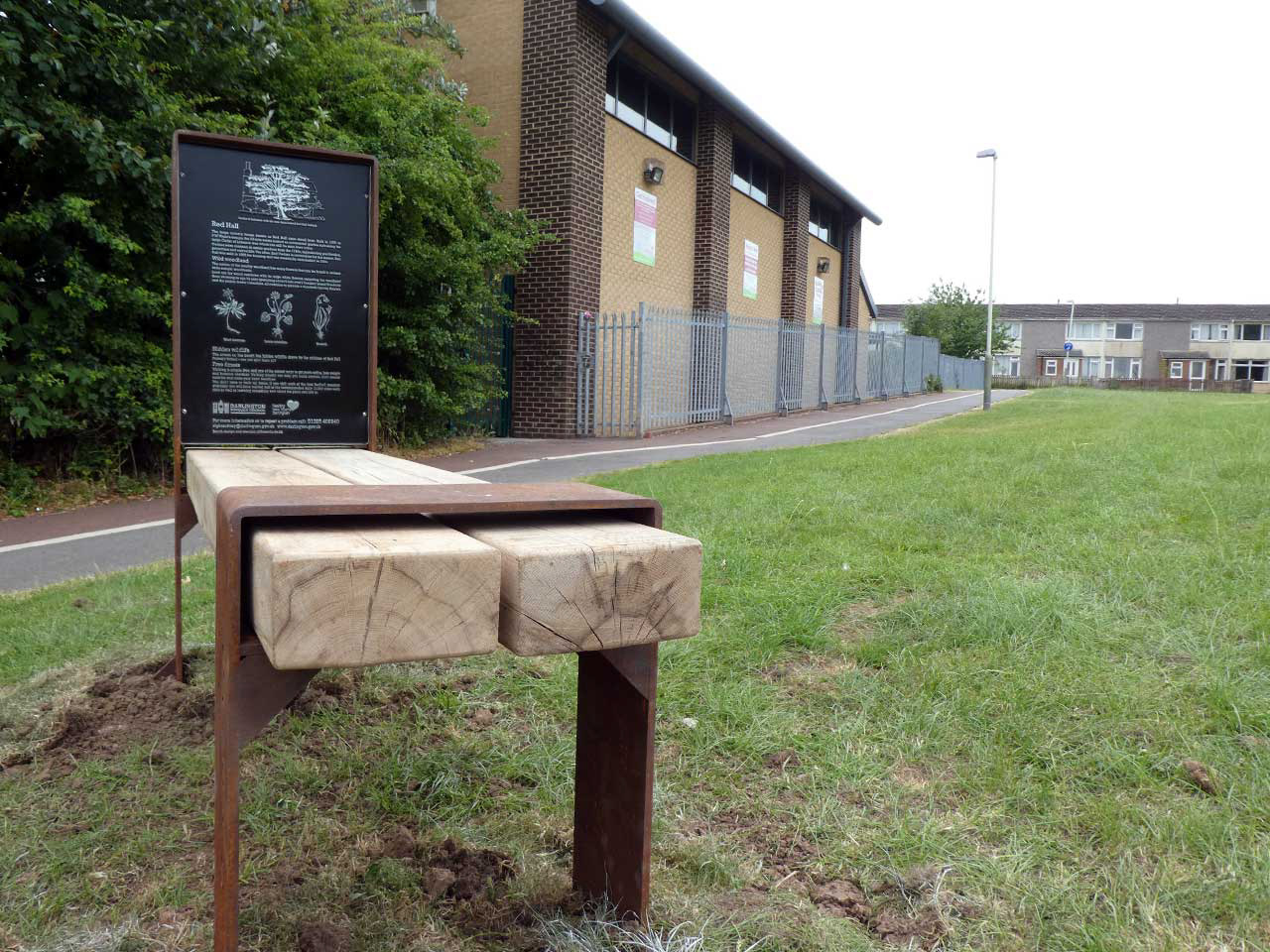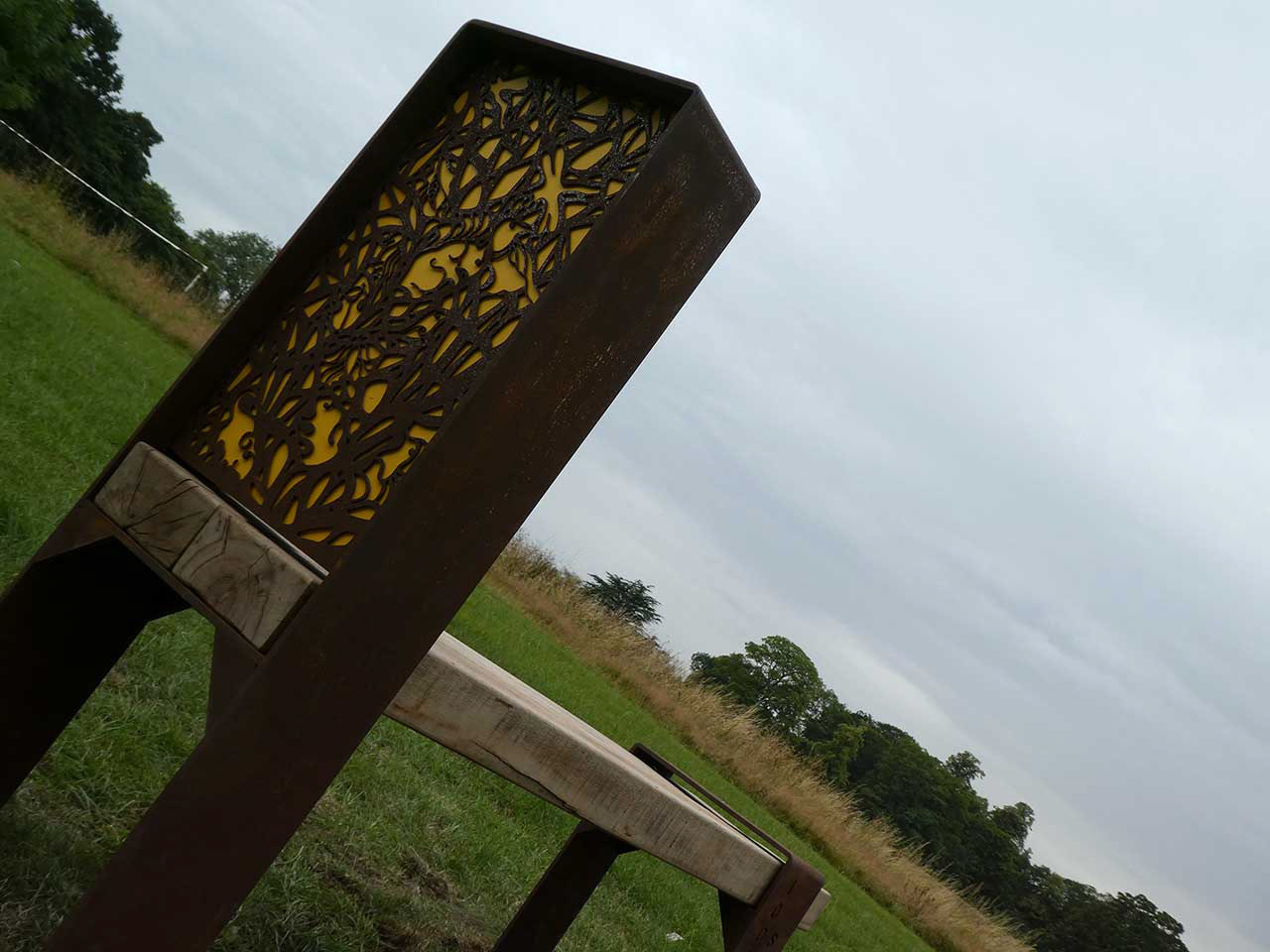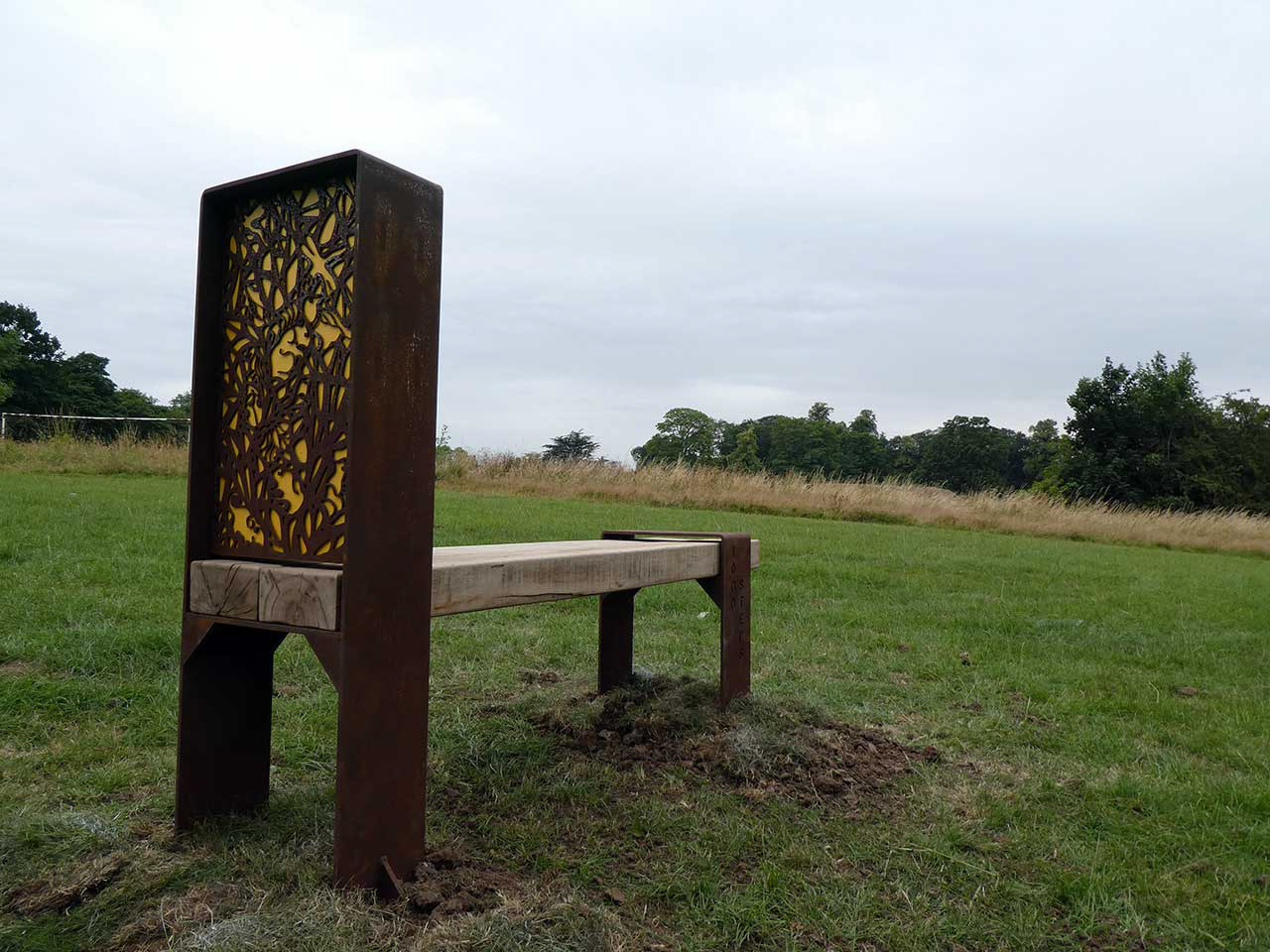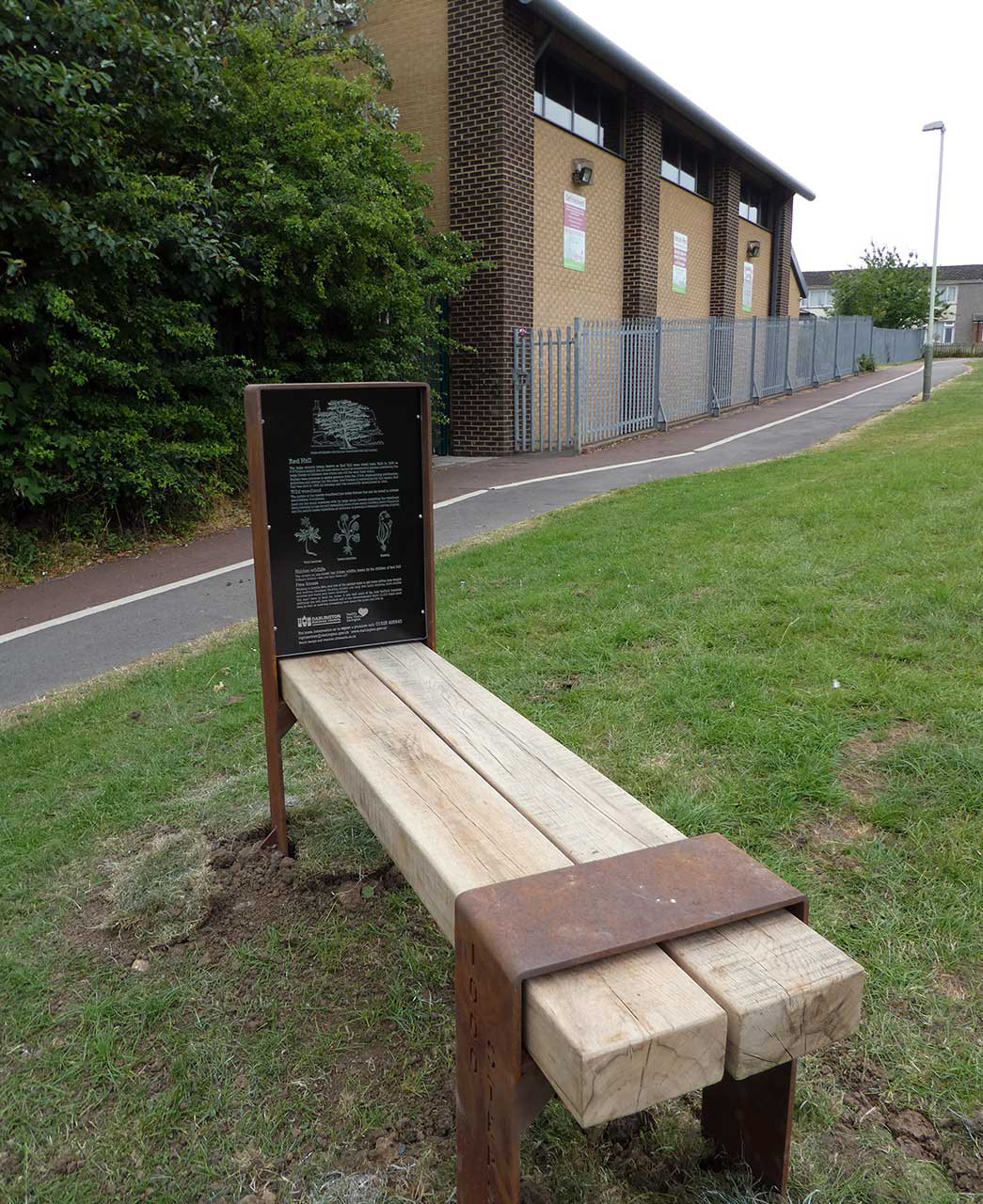 Heritage and art
Redhall Estate is in Darlington and is surrounded by countryside and increasing development. The Redhall Nature reserve on site is full of grassland species such as six-spot burnet moths and butterflies of all kinds. The seat development came about as a result of the community wanting to share the heritage of the site including the history of the Manor House Red Hall. This had a very distinctive Cedar of Lebanon which can still be seen today.
The seats were built with an ornate, corten screen which contains within it drawings done by the children of Redhall Primary School. This is attached to a railway style corten strap which was inspired by the proximity of the nearby railway path - this was once part of the Darlington - Stockton railway. The seats are of oak and are formed by two huge sleepers - again the railway theme. 
Sitting behind the corten screen is a sheet of Corian in different colours and each bench has a different heritage story too. So each bench is identified by their heritage and colour! The seats can be sat on front, back or sideways and once you are sat on them the heritage story on the zinc etched plaques can be seen, touched and appreciated.